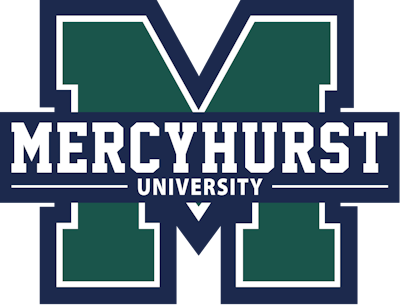 A Mercyhurst University hockey player is under fire after video emerged of him pushing an unoccupied wheelchair down a flight of stairs at a club.
Julia Zukowski (username @juliazukowski) tweeted the video, identifying the person in the video as Carson Brière.
"I usually don't post anything serious on my twitter but something happened Saturday night and just can't stomach the thought of this kid getting away with it," Zukowksi wrote. "In the video below is a @MercyhurstU student and is currently on the @HurstMensHockey team. Carson Briere."
Mercyhurst University acknowledged the video on its official account in reply to Zukowski and confirmed that the person in the video is a Mercyhurst student-athlete.
"Late this afternoon, Mercyhurst University became aware of a disturbing video in which one of our student-athletes is seen pushing an unoccupied wheelchair down a flight of stairs at a local establishment," the university wrote. "Our Office of Student Conduct and Department of Police and Safety are investigating."
In her tweet, Zukowski said she knows the owner of the wheelchair and that the chair was left at the top of the stairs because the owner had to be carried to the lower level of the building to use the restrooms.
Carson Brière is the son of Daniel Jean-Claude Brière a Canadian former professional hockey player and current executive. He is currently the interim general manager of the Philadelphia Flyers.