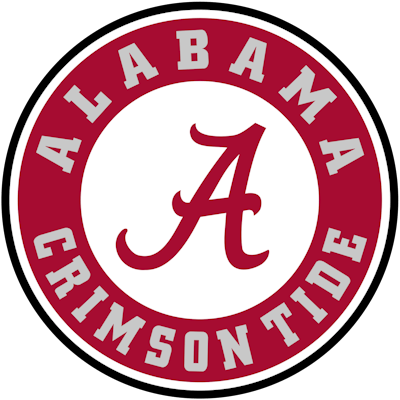 Alabama athletic director Greg Byrne refuted a report by The New York Times that men's basketball walk-on Kai Spears was at the scene of shooting in January.
During a statement issued at halftime during the Tide's NCAA tournament game against Texas A&M-Corpus Christi on Thursday, Byrne called the Times' report "inaccurate" and "untrue."
Former Alabama basketball star Darius Miles was indicted last week on capital murder charges for supplying his friend, Michael Davis, with a gun that was used to kill 23-year-old Jamea Harris on Jan. 15. Davis has also been indicted on capital murder charges.
According to ABC News, a police officer testified that Miles texted Alabama star forward Brandon Miller, asking Miller to bring Miles' gun to him in the early-morning hours of the shooting. Fellow teammate Jaden Bradley was also allegedly in the area during the shooting. Neither Miller nor Bradley has been accused of a crime.
Police also testified at the hearing that there was a passenger in Miller's car at the scene of the shooting — one who was not named. The Times' report Wednesday said that passenger was Spears.
"Last night, an inaccurate report was published about Kai Spears, one of our student-athletes, being present at the time of the incident. This is untrue," Byrne said in his statement. "As law enforcement previously shared, Brandon Miller and Jaden Bradley were present. Both are fully cooperating witnesses. Neither have been charged with any offense nor did they violate University policy.
"Some inaccurate narratives have been reported about the involvement of Alabama student-athletes that display an unfortunate disregard of the facts. We ask all to exercise careful due diligence before reporting on this sensitive situation."
Spears and his father, Marshall athletic director Christian Spears, released statements refuting the Times' report. Christian Spears called the New York Times story "irresponsible and demonstrably false." He added, "We are exploring all legal options at this time."