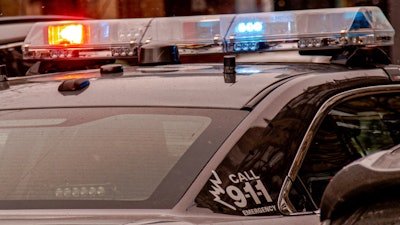 File Photo/Unsplash
A student in Louisiana is facing multiple charges after he allegedly threatened to kill a high school coach and then brought a gun to school.
The Caddo Parish Sheriff's Office said the 19-year-old student at Southwood High School in Shreveport was arrested Thursday. Caleb Morris was booked into the Caddo Correctional Center on charges including one count of terrorizing, one count of aggravated assault with a dangerous weapon, and possession of a weapon in a gun free zone, the Shreveport Times reported.
The incident began in the gym when Caleb Steven Morris got in a verbal altercation with the coach for vaping at school. It was reported that as he left the gym, Morris told the coach that he was going to kill him.
The coach reported the threat to the school resource officer. The officer reportedly saw Morris in the parking lot, preparing to re-enter the school building. The officer searched the student and found a loaded 9 mm Glock handgun in his backpack, the news release said. No shots were fired and no one was injured, the Associated Press reported.
Morris was arrested and brought to the Caddo parish detectives office for questioning. Morris reportedly admitted to threatening to kill the coach.
"I am extremely proud of the quick and decisive action Deputy Williams took," Sheriff Steve Prator said, as reported by the Shreveport Times. "I truly believe that he saved both faculty and possibly students from death or serious bodily harm today."
In a statement, officials with the Caddo Parish School District said it is working with law enforcement in the investigation.
"Caddo Parish Public Schools works in close partnership with area law enforcement agencies to develop proactive strategies to protect students and staff," the statement said. "We are grateful for the quick actions of the teacher and School Resource Officer at Southwood High School. We will continue working alongside the Caddo Parish Sheriff's Office to ensure that we always provide a safe learning environment for our students."
Caddo sheriff's detectives are continuing to investigate the incident, and no bond has been set in the case.