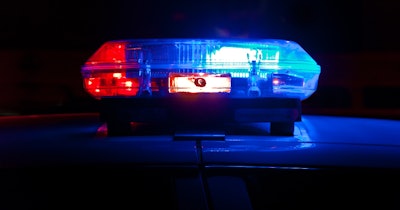 File Photo/Unsplash
A judge has set bond for a high school athletic trainer in Kansas accused of sex exploitation of a child at $150,000 this week.
Christopher T. Poskey, 39, is facing two counts of sex exploitation of a child in Johnson County. He was arrested last week.
Judge Neil Foth set Poskey's bond, reducing it from $250,000 down to $150,000, WDAF-TV reported.
The Blue Valley School District, where Poskey is an athletic trainer, told WDAF-TV on Monday that the status of Poskey's employment with the district had not yet been decided, according to an email from a district spokesperson. Foth is also allowing Poskey to communicate with the district staff regarding his employment, despite that district staff are listed on the criminal complaint's witness list.
The details of what Poskey is accused of are still unclear. His arrest at the end of last week is listed as "Electronic solicitation of a child," which allegedly happened sometime between last Wednesday and Friday.
WDAF-TV has confirmed Poskey is a University of Kansas Health System athletic trainer who was working at Blue Valley Southwest High School.
The principal of the high school told parents in an email that the child victim is younger than 14 years old.
"There are no words strong enough to describe the difficult and serious nature of these charges," Tyler Alexander, principal at Blue Valley, wrote in the message, as reported by WDAF-TV.
The news station asked multiple times if the child is a student at the high school or within the Blue Valley School District. The district has referred those questions to JOCO investigators.
In addition to the reduced bond amount, the judge also also modified the condition of Poskey's bond that originally said he could not have contact with children. Poskey has three kids. The judge said he will be allowed to interact with them as a condition of his release.