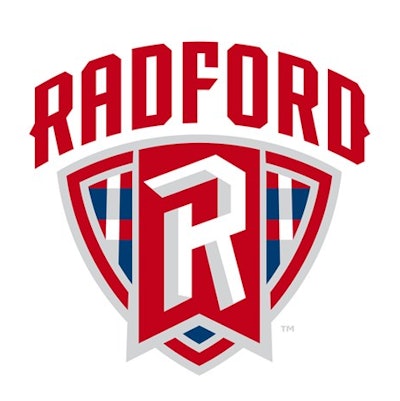 Attorneys for an anonymous former Radford (Va.) University baseball player filed a federal lawsuit Thursday against the player's former coach Karl Kuhn and the school's current athletic director, claiming he was denied a year of eligibility as "retaliation."
As reported by The Roanoke Times, the lawsuit was filed in U.S. District Court on behalf of a "John Doe" who was a freshman on the 2021 Radford baseball team.
The lawsuit accuses former Radford coach Karl Kuhn of costing the player a year of college eligibility by using him in a game late in the 2021 season "as retaliation for leading a group of players to complain about his season-long verbal abuse, indifference to players' mental and physical health, and racial animus." Current Radford athletic director Robert Lineburg is also named in the suit.
The player had not been used in any prior 2021 games, so being inserted in that late-season game meant he would be charged a full year of eligibility. Days after using the player in that game, Kuhn cut the player from the team and revoked his scholarship, according to the lawsuit.
Kuhn, who resigned from Radford in June after three seasons as the Highlanders' head coach, is now an assistant coach at Charleston Southern University, the Times reported.
The lawsuit accuses current Radford athletic director Lineburg of "refusing to investigate Kuhn, refusing to act on Doe's complaints, and allowing Doe's complaints — purportedly made in confidence — to be leaked to Kuhn." According to the lawsuit, Doe's complaints should have been protected by the First Amendment, so he should not have been subject to retaliation.
The player transferred from Radford to another college, according to the lawsuit, but lost about $100,000 because his new scholarship did not match his old scholarship. He is seeking undisclosed compensatory damages for the lost year of eligibility and his diminished scholarship, as well as undisclosed punitive damages.
In addition, the player wants Kuhn and Lineburg to cooperate with him in his petition to the NCAA to reinstate that year of eligibility, as well as undergo First Amendment training.
The Times reported in May 2022 that Kuhn was the subject of an investigation that was being conducted by the university's human resources department and the university's office of institutional equity, according to two people who were interviewed by the school.
According to Mark Berman of the Times, the Radford investigation and the Kuhn resignation came one year after Doe and 12 other members of the 2021 team complained about Kuhn in April 2021 to athletic department officials.
But complaints about Kuhn go back further. According to 2021 phone interviews by Times with 11 players who were on the 2019-20 and/or 2020-21 Radford baseball rosters, Kuhn created what they described as an atmosphere of mental and verbal abuse that occasionally turned physical. Yet, the university administration stood by Kuhn in 2021.
According to the lawsuit, Kuhn was in charge of assigning lockers to the players. The lawsuit claims "the lockers assigned to minority players were grouped together." Doe, who was recruited by Kuhn's predecessor, was one of those minority players, according to the lawsuit. Moreover, only minority players were advised to cut their hair in advance of a team photo, and players were not allowed to attend a racial justice rally on campus.
In February 2021, John Doe told an assistant coach he was suffering from depression. The assistant told him to inform Kuhn. According to the lawsuit, Kuhn told the player, "If you feel like cutting your head off with a pair of scissors, let me know."
On April 23, 2021, Kuhn told players during a game, "You thought you were going to get me fired, but I'm not going anywhere," according to the lawsuit, which also alleges that Kuhn then told Doe to play the final six innings of that game, costing him his year of eligibility. Days later, Doe and another minority player were cut from the team, according to the lawsuit.
According to the lawsuit, Lineburg and other officials never reported the complaints of Doe, his parents and other players about Kuhn to the university's office of institutional equity. Kuhn was given a two-year contract extension on March 1, 2021, and was under contract through the 2027 season when he resigned.