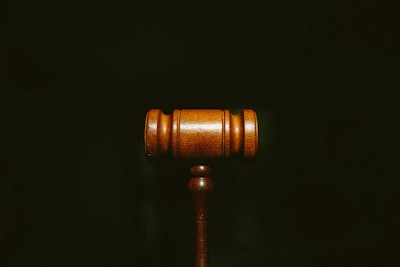 File Photo/Unsplash
The longtime director of the Columbia City (Ind.) Parks Department is facing multiple felony charges in a suspicious financial activity investigation.
Mark D. Green, 51, was booked into Whitley County Jail on Wednesday. He was later released on $50,000 bail, according to jail records. Green had been the parks director for 20 years when he was fired last month, WANE-TV reported.
He is facing charges that include corrupt business influence, theft and official misconduct, according to Whitley Circuit Court records.
Columbia City Mayor Ryan Daniel said that his administration had discovered suspicious financial activity involving Green and money taken from city accounts but could not confirm the amount taken, as reported by WIBC.
Authorities said the charges relate to incidents that occurred between 2018 and 2023. The investigation began in March when the Indiana State Police were notified by the Columbia City Clerk-Treasurer's Office about questionable expenditures related to the parks office budgetary accounts, WBIW Radio reported.
The investigation reportedly uncovered budgetary funds just over $250,000 spent on unauthorized purchases using the city's credit card dating back to 2018 and through March 2023.
His charges include four Level 5 felony counts of corrupt business influence, three Level 5 felony counts of theft of property over $50,000, and one Level 6 felony count of theft where property is between $750 and $50,000, as well as one count of official misconduct.
Green has also resigned as assistant basketball coach at Huntington University, school officials told WANE-TV on Thursday.
Green's annual salary in 2021 was $80,615, according to GovSalaries.com and as reported by WIBC.