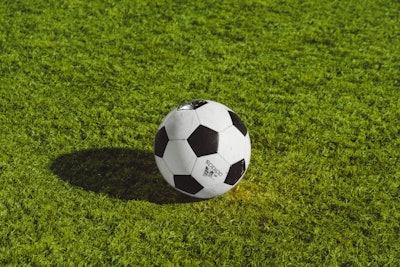 A former Dane County (Wis.) youth soccer coach has received probation after being convicted of sending sexual texts to a teenage player.
Jamie Lieberman, 35, apologized to the girl in court Monday, saying that he understands that he violated the girl's trust.
Lieberman recruited the seventeen-year-old player to his futsal team, and after weeks of supervising the team, he began sending the teen text messages suggesting they carry out sexual acts. The teen reported what happened to a high school guidance counselor in April 2022.
"You have ruined my high school experience," the girl said in court, according to 27 News. "You preyed on my vulnerabilities and made sure you were in my head every time I stepped on the pitch."
The girl's mother said that when her daughter accepted Lieberman's offer of mentorship, they were unaware that Lieberman had previously resigned from a UW-Whitewater soccer coaching job after being accuse of inappropriate conduct with a student-athlete.
More than a half dozen of the victim's soccer teammates attended the court hearing.
Lieberman struck a plea deal, and the court dropped a felony charge, replacing it with a similar but lesser misdemeanor offense and another misdemeanor crime. The prosecutor said it would spare the victim from having to be cross-examined at trial.
The judge has ordered Lieberman to register on the Wisconsin Sex Offender Registry for 15 years.
"I'm so happy the judge held him accountable," the victim's mother told 27 News after the hearing.