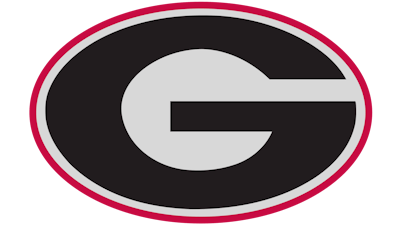 Lawyers representing the father of Devin Willock, the University of Georgia football player killed in a Jan. 16 car crash, have notified the school that they plan to sue it for at least $2 million.
In a notice to the school filed April 11, the lawyers claim that team staffer Chandler LeCroy, who also died in the crash, was served alcohol at a team function celebrating the Bulldogs' second consecutive national championship on the night of the crash and was told she was on the clock that night, according to a report by The Athletic. That's contrary to previous public statements by UGA that LeCroy, who was driving a car leased by UGA, was not working in an official capacity and was not authorized to be driving the rental car that night.
Related: Georgia AD: Victims Were Not On Athletic Department Duty at Time of Crash
LeCroy was the driver in the car, and Willock was riding in the back seat. An investigation by Athens-Clarke County police found that LeCroy had a blood-alcohol level more than twice the legal limit and that she was street racing with Jalen Carter, another member of the Georgia football team at the time. On March 1, Carter was charged with two misdemeanors and subsequently took a plea bargain allowing him to avoid jail time. Carter is expected to be a high first-round pick in Thursday's NFL draft.
According to Mark Schlabach of ESPN, police reports indicate that LeCroy's SUV was going 104 miles per hour when it left the road and hit two power poles and several trees. Police said her blood alcohol concentration was .197, about 2½ times the legal limit in Georgia.
Dave Willock's attorneys allege that UGA officials were aware of LeCroy's driving history, which includes four speeding tickets over the past six years.
"To be clear, UGA and [University of Georgia Athletic Association] agents and employees negligently entrusted a vehicle to LeCroy," the attorneys wrote in the legal notice. "Likewise, UGA and UGAAA agents and employees negligently hired, supervised, trained, and retained LeCroy."
The university is denying the claims by Dave Willock's lawyers, The Athletic reported.
---