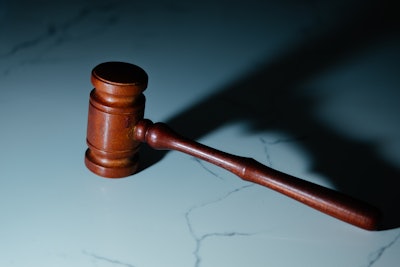 File Photo/Unsplash
A former high school coach in Pennsylvania has filed a lawsuit alleging his career and reputation were damaged because he was falsely charged two years ago following a halftime physical altercation with an officer.
Dan DeRose was the basketball coach at North Allegheny Senior High School on March 5, 2021, when the basketball team had a WPIAL playoff game at Fox Chapel, TribLIVE.com reported
Senior Judge W. Terrence O'Brien of Allegheny County Court of Common Pleas ultimately dismissed the charges against DeRose in February. But DeRose said school districts have not hired him because of the criminal charges.
"Because of what took place at that playoff game at Fox Chapel, two years ago, the perception out there is that I did this crazy thing," DeRose said, as reported by TribLIVE.com. "People think that I punched a cop, punched a referee. That I caused this major disturbance after the game in the hallway. That I refused to leave the building. … It was all lies. It was all false."
In June 2021, a magistrate found DeRose guilty of disorderly conduct and harassment. However, he was acquitted this February on appeal when DeRose's attorney presented school surveillance video during a non-jury trial.
"All it took was a look at the surveillance video and you know right away there were no crimes," DeRose's attorney, Josh Geist, said.
DeRose filed the lawsuit last week against against the Fox Chapel Area School District, Fox Chapel athletic director Michael O'Brien and two school resource officers, Stanley Bradish and Dennis Lynch. The suit accuses them of malicious prosecution and abuse of process.
Their attorney, Joseph Luvara, declined comment on Wednesday, but told TribLIVE.com that "we will vigorously defend this matter." O'Brien and Fox Chapel superintendent Mary Catherine Reljac did not return emails requesting comment.
DeRose seeks judgment in his favor in an amount in excess of the jurisdictional arbitration limit, plus interest and costs, plus attorney fees.
Geist said the lawsuit was filed for two reasons: "One, it makes sure that claims and charges are not brought against people when they shouldn't be, and two, to get back Mr. DeRose's reputation and good name.
"This caused a lot of bad rumors, bad assumptions that weren't true," Geist said. "There were significant damages to Coach DeRose, not just professionally but personally."
During the halftime incident two years ago, DeRose was arguing with game officials when, according to his lawsuit, Bradish "grabbed" DeRose and told him to "get off the floor." The lawsuit said "DeRose was startled and surprised and thought Officer Bradish was a fan," adding that DeRose "pushed Officer Bradish in an attempt to get Officer Bradish off of him."
"While both Officer Bradish and Coach DeRose were pushing each other, other coaches from North Allegheny stepped in … and separated them," according to the lawsuit. "Coach DeRose was escorted back to his team locker room by his coaches and the athletic director from North Allegheny."
The lawsuit said DeRose received no warning or technical foul from the game officials in the 74-56 loss.
"If they needed help, they could've asked for it," Geist said. "They didn't give a warning. They didn't ask for help. They didn't give him a technical foul. Could you imagine if every time a coach argues calls with an official, a police officer intervenes? That would be crazy."
According to the lawsuit, a second encounter occurred after the game when "Officer Lynch and Officer Bradish coordinated together to meet Coach DeRose and his family in the hallway and near the exit," where DeRose told Bradish, "You should not have put your hands on me."
The lawsuit claims athletic director O'Brien threatened to have DeRose arrested for trespassing if he didn't leave.
In the days after the incident, DeRose said, he believed there was an agreement in place between the schools' athletic directors that if he resigned as North Allegheny's coach, no charge would be filed. He resigned and took anger-management classes, yet charges were filed.
DeRose said another WPIAL school was interested in hiring him as an assistant athletic director and basketball coach, but reconsidered after the charges were filed.
According to the lawsuit, the Common Pleas judge who acquitted DeRose characterized the on-court altercation as "mutual shoving" and questioned why an officer would "walk up behind an irate coach and even tap him on the shoulder."
TribLIVE.com reported that North Allegheny went 16-7 and won a section title in DeRose's one season there. He'd previously coached five years at Penn Hills, where he won more than 100 games, including a WPIAL Class 6A title in 2018. His career record in the WPIAL is 132-40.
DeRose also coached college basketball for more than a decade, including a six-year run at the Community College of Beaver County from 2003-09.
He has continued to work as an AAU coach with the Basketball Stars of America.
"(The past two years) have been very stressful on me, knowing the things that have been said about me and the perception," DeRose said. "Am I going to get another opportunity to coach again? Or is this going to keep floating over my head?"