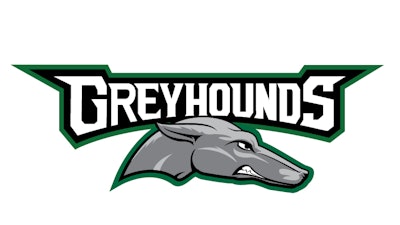 Three women's basketball players have filed a lawsuit against Eastern New Mexico University and former coach Meghan De Los Reyes, alleging their claims that they were sexually assaulted by the coach's husband weren't adequately addressed.
As reported by the Santa Fe New Mexican, the civil complaint, filed Thursday in U.S. District Court, names De Los Reyes, her husband Glen De Los Reyes, athletic director Paul Weir and Eastern New Mexico's board of regents as defendants.
The lawsuit alleges Glen De Los Reyes repeatedly assaulted the players while serving as a trainer for the women's basketball program, and contends Weir had received reports of sexual assault allegations against De Los Reyes during the 2021-22 school year.
The complaint also alleges Meghan De Los Reyes retaliated against the plaintiffs in hopes of keeping them from cooperating with any investigation of her husband.
The three plaintiffs, who transferred from ENMU, are not identified by name in the lawsuit.
Meghan De Los Reyes was fired April 18 after two seasons as the Greyhounds' head coach. Weir issued a statement three days later indicating that an investigation, which was not led by the athletic department, produced "no findings of an abusive nature" within the women's basketball program and its use of "volunteer services."
Contacted Thursday night, Weir said the statement would be the university's only comment on the situation, Will Webber of the New Mexican reported.
According to the lawsuit, the De Los Reyeses hosted a mandatory team dinner at the couple's home in August 2022 at which the players were told they needed to see Glen De Los Reyes for treatments whenever possible to demonstrate their commitment to fitness and the team. It was, the complaint alleges, part of a larger scheme in which Glen De Los Reyes preyed upon the first- and second-year players who were less inclined to speak up.
The complaint states De Los Reyes sexually assaulted one of the three plaintiffs, identified as Jane Doe 3, that evening in a bedroom of the house, despite the player telling him to stop. That player refused treatment the rest of the season and her playing time was reduced as the season progressed, according to the lawsuit.
Another of the three plaintiffs, identified as Jane Doe 1 , was told by the coach in September to see her husband for treatment following a leg injury, according to the complaint. The player identified as Jane Doe 2 was assaulted in October, according to the lawsuit, which alleged Glen De Los Reyes laid down on top of the player, "pinning his chest to her back and jamming his penis between her buttocks while fondling her breasts," the New Mexican reported.
In October, Weir and other school officials met with the De Los Reyeses regarding the allegations, according to the complaint, which states Glen De Los Reyes denied any wrongdoing but admitted to having filmed sessions with all students.
Despite Weir asking that all future treatments take place at the ENMU athletic facility, De Los Reyes said he would continue the private treatments in his residence, according to the complaint. One of the alleged victims complained to school officials in January, after being convinced to do so by an ENMU athletic staff member. After receiving the initial complaint, the school "instructed the volunteer to cease any continued services with student-athletes. During the investigation the student-athletes were given contact information for various resources including law enforcement."