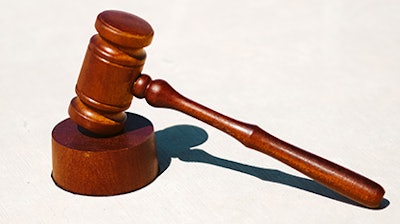 A fitness club owner in New Hampshire has been indicted for allegedly attempting to fraudulently obtain over $1 million in COVID relief funds.
According to The New Hampshire Union Leader, Matthew Dispensa, the owner of the Gateway Hills Health Club in Nashua, was indicted on four counts of bank fraud, two counts of attempted wire fraud and two counts of money laundering, according to a statement from U.S. Attorney Jane Young.
While Dispensa has one gym, he allegedly applied for CARES Act relief for two different corporate entities. Between 2020 and 2022, he sought four Paycheck Protection Program loans and two Economic Injury Disaster Loans. He is also accused of providing false documents, including fake tax statements to banks and the Small Business Administration.
In total, Dispensa applied for $413,850 in PPP loans and $650,000 in EIDL funds. Dispense used $100,000 of the loans to buy stock in Tesla and an additional $25,000 to buy 10,000 shares of a real estate investment trust.
The bank fraud charges provide for a prison sentence of up to 30 years and a fine of $1 million. Attempted wire fraud carries a sentence of up to 20 years in prison and a fine of $250,000 or twice the gross gain or loss, whichever is greater. The charge of money laundering allows a prison sentence of up to 10 years, and a fine of twice the amount illegally gained.