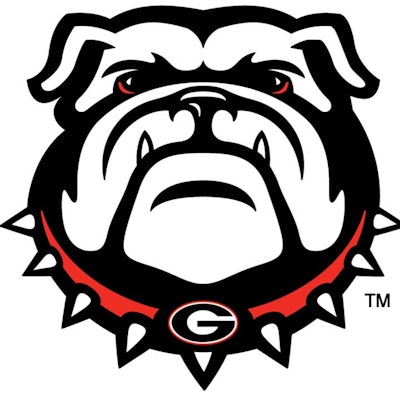 Dave Willock, father of the University of Georgia football player killed in a car crash Jan. 15, has filed a lawsuit against the school's athletic association and others, seeking $40 million dollars in damages — a $38 million increase from his initially voiced intentions.
Devin Willock, an offensive lineman on the national champion Bulldogs, was killed in the crash of an SUV driven at high speeds by UGA recruiting staff member Chandler LeCroy.
As reported by Sports Illustrated, Dave Willock's suit was filed Tuesday in Gwinnett County and also names former Georgia defensive lineman Jalen Carter, LeCroy's estate and Athens strip club Toppers International Showbar as defendants. The group had reportedly gathered at Toppers before the crash, which occurred hours after the football team celebrated its second national title in as many seasons with a parade in Athens.
Police reports indicate LeCroy was racing with a car driven by Carter. Speeds topped 100 miles per hour when the car containing LeCroy, Willock and two survivors, veered off the road and struck two telephone polls and several trees. LeCroy's blood alcohol concentration was .197, more than double the legal limit in Georgia.
Two weeks ago, the elder Willock told the school's board of regents that he'd be filing a lawsuit seeking $2 million in connection to the death of his son.
Related: Devin Willock's Father Seeks $2M from Georgia After Fatal Crash
Willock's attorneys say that Georgia officials knew about LeCroy's driving history, which had included four speeding tickets over the last six years. University officials have claimed that LeCroy was not on active athletic department duty at the time of the crash.
Carter, who was picked ninth overall in the last month's NFL draft by the Philadelphia Eagles, pleaded no contest to misdemeanor charges of reckless driving and racing in connection to the crash, according to Nick Selbe of SI. He was sentenced to 12 months probation, a $1,000 fine, 80 hours of community service and the completion of a driving course.