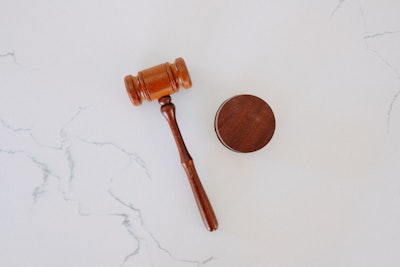 The National Labor Relations Board on Thursday issued a complaint against the University of Southern California, the Pac-12 and the NCAA, alleging that the bodies are violating federal labor law by restricting athletes' social media activity.
According to Politico, the case could clear the way for unionization, at least at private universities.
The board is asking an administrative law judge to order the entities to "cease and desist from misclassifying" players as student-athletes and instead label them as employees. The complaint alleges the three entities maintained illegal "handbook rules" that violate federal statute, and misclassify both scholarship and walk-on athletes in football and basketball as non-employees, thereby denying them their right to unionize.
Specifically, the board targeted USC's social media and interview policies that require athletes "be positive," use private posts, and "don't do anything to embarrass yourself, the team, your family or the University."
"The conduct of USC, the Pac-12 Conference, and the NCAA, as joint employers, deprives their players of their statutory right to organize and to join together to improve their working and playing conditions if they wish to do so," NLRB General Counsel Jennifer Abruzzo said in a statement. "Our aim is to ensure that these players, as workers like any other, can fully and freely exercise their rights."
The National College Players Association filed an unfair labor practice charge with the NLRB back in 2022. The association's director, Ramogi Huma, said at the time that college football and basketball players are being exploited.
"One of the reasons this injustice continues to plague all athletes in these sports nationwide is because NCAA sports has denied them rights under labor law," Huma said in a statement. "This process will prove that these athletes are employees under labor law and are entitled to all rights and protections afforded to other employees in America."
A spokesperson for USC called the NLRB's complaint "disappointing" while characterizing it as "neither new or surprising."