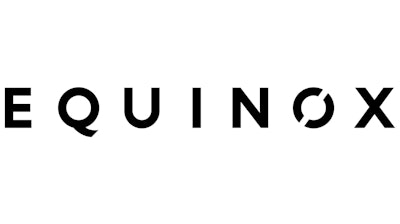 Equinox has been ordered to pay $11.25 million to resolve a racial discrimination lawsuit filed by a former employee of the health club chain's Upper East Side location in New York.
According to TheGrio, citing a report in The New York Times, a primarily white jury of five women and three men ruled in favor of former professional bodybuilder Röbynn Europe, who is Black, demanding that she be paid $10 million for punitive damages and $1.25 million in distress awards. Europe oversaw personal trainers at the gym between 2018 and 2019. Equinox fired Europe, claiming she was late to work 47 times over her 10 months at the club. Europe didn't deny the claim, but said others at the club got away with similar tardiness without repercussions.
The termination prompted Europe to file a complaint in Manhattan federal court, alleging she had been subjected to a hostile work environment and ultimately fired because of her race and gender. Specifically, Europe contended that a middle-aged white man she characterized as shielded by his connections to individuals above her refused to accept her as his boss.
She said he frequently made crude comments about Black female bodies, labeled coworkers of color "lazy" and called one Black colleague "autistic," and voiced the hope he could get them fired, TheGrio reported.
Europe said the cumulative effect of the events made her tenure at Equinox so stressful that it exacerbated the bulimia she had battled for a large portion of her life and prompted her to enroll in an eating disorder treatment center.
During testimony at trial, Europe recalled one episode during which she received a call from a person who dealt with members directly, sharing that a client expressly requested a white trainer. She clarified that such a request put the business at risk and needed to be addressed by a supervisor, who, to her dismay, honored the customer's request, TheGrio reported.
Attorneys representing Equinox did not deny that Europe's subordinate made racially and sexually offensive remarks but contended they were insufficient to prove that the workplace was hostile. Equinox released a statement in response to the ruling, stating it "vehemently disagreed" with the conclusion and does not "tolerate discrimination in any form."
The gym, which asked the court to reconsider the case either with a new trial or a reduction in the award, argued that Europe's emotional suffering due to her time at the gym was not "egregious" enough to support the sum of money in damages the jury ordered.