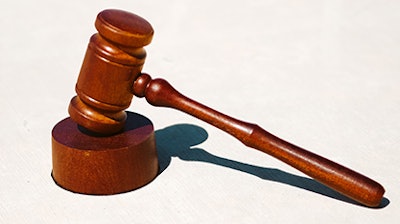 A California man is suing the Los Angeles Angels nearly a year after he was hit in the face by a souvenir ball and left blind in one eye.
David Mermelstein, 55, attended an Angels game last June, but things went "horribly wrong" according to a complaint obtained by KTLA 5.
The complaint states that after an Angels outfielder caught the third out of the top of the 6th inning, he "randomly hurled the ball into the stands at high velocity," striking the unsuspecting Mermelstein on the left side of his face and eye.
Mermelstein said he was sitting in the outfield bleachers and had looked down to eat some peanuts when he was hit. The complaint says he had "no reasonable expectation to be on guard for a baseball careening toward him at high speed." He tried and failed to shield himself, but the ball crushed his eyeball, ruptured the globe and caused internal fluid from his eye to burst.
While he underwent surgery for his injuries, Mermelstein was left permanently blind in his left eye. According to KTLA 5, he now suffers from severe keratoconus – a degenerative vision disorder – in his right eye, and considers his left one his "good eye." He also currently has trouble performing routine tasks and faces the possibility of becoming completely blind in the future.
"Randomly throwing a baseball into a crowd of people is neither reasonable nor safe," the lawsuit states.
Mermelstein is seeking unspecified damages.
MLB tickets come with a disclaimer saying the team is not liable for any injuries sustained during a game:
"Holder recognizes that attendance of Holder and any Accompanying Parties at the Event is voluntary and may result in personal injury (including death), illness and/or property damage and agrees to abide by all MLB Policies and to stay alert and remain aware of Holder's surroundings," the disclaimer reads.
The complaint also mentions a 2019 incident at Angels Stadium when then-6-year-old Bryson Galaz was hit in the head by a ball thrown during pre-game warmups and suffered a traumatic injury. His family announced a lawsuit against the team last year.