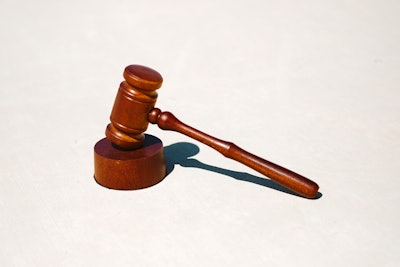 File Photo/Unsplash
A former youth athletic fund treasurer in Michigan has taken a plea deal in an embezzlement case in which she's accused of taking funds from a wrestling program in 2019.
Alisha Lacole Patton, 40, appeared before Genesee County Circuit Court Judge Celeste D. Bell and pleaded guilty to a single misdemeanor count of embezzlement as an agent or trustee between $200 and $1,000, MLive Media Group reported Monday.
In exchange for the plea, prosecutors recommended an agreement in which Patton would serve three years of probation and be required to pay $16,000 in restitution with no up-front jail time.
If Patton fails to complete the terms of the probation or doesn't pay the full restitution amount during the three-year probation period, the original felony embezzlement charge would be reinstated.
Patton, of Flint, was originally charged with one count of embezzlement of $20,000 or more but less than $50,000. She was accused of taking more than $20,000 from the Mt. Morris Mountaineers Wrestling group, a nonprofit organization that raises funds for the wrestling program at the Mt. Morris Consolidated School District, when she was the group's treasurer.
Wrestling group board members first reported their concerns to police in November 2019 after a check from the organization's bank account bounced when they attempted to purchase uniforms for the program, the Genesee County Prosecutor's Office said previously in a news release.
The initial police investigation stalled when the woman moved out of the state, prosecutors said. The group's financial records also made it difficult to establish probable cause evidence necessary for charges, as reported by MLive Media.
In January, upon further information being provided to police along with the woman's return to the Flint area, the investigation was reopened, and prosecutors authorized the charge.
Patton remains free on a bond. Sentencing in the case is scheduled for July 17.