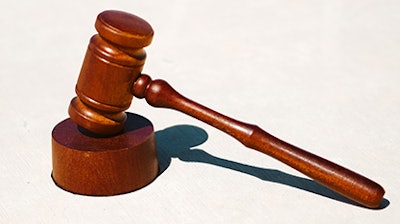 A Staten Island, N.Y., woman has sued her gym, alleging she was injured during a recent training session.
According to State Island Live, Paulene Matlok, 29, of New Springville, claims that she was injured due to negligence in the business' training practices during a group class she was attending.
According to her lawyers, Matlok was injured during a class at F.C. Chaos Boxing and Fitness. She is suing the business owner, Salvatore Toner and trainer Eva [last name was not revealed].
The trainer, Eva, allegedly instructed Matlok to stand on a Bosu Ball during a group session and then left her unattended and caused her to fall. Matlok also alleges that Eva later dimmed the light for the class which also made it harder for her to maintain balance.
Matlok fractured her tibia, which required two surgeries involving metal plates and a 20-inch scar on her leg, rendering her to be unable to perform "normal activities and duties."
The defendants have not yet filed a response to the complaint.