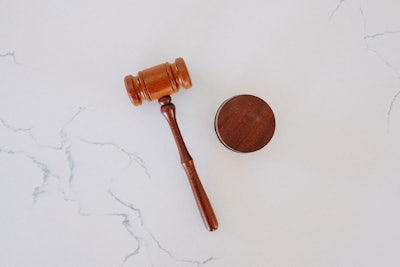 Unsplash
Ten years after a high school student was discovered dead inside a rolled up wrestling mat, his family is suing the Georgia Bureau of Investigation and the Lowndes County Sheriff's Office over their determination that the death was an accident.
The lawsuit, filed Tuesday, seeks $1 billion.
As reported by The Telegraph of Macon, 17-year-old Kendrick Johnson was found dead inside a large, rolled gym mat at Lowndes High School in Valdosta in 2013. Local and state investigators said his death was caused by "accidental asphyxiation" when Johnson went to grab a tennis shoe from the top of the mat. An investigation by the U.S. Department of Justice also closed in 2016 when federal investigators "found insufficient evidence to support federal criminal charges," according to a DOJ news release at the time.
Related: High School Student Dies While Trapped in Wrestling Mat
The case was reopened in 2021 by the Lowndes County Sheriff's Office when 17 boxes of documents were unsealed following a federal investiation, The Telegraph reported, citing previouis reorts by McClatchy News. The sheriff's office would later rule the death an accident again.
Related. Activists Now Accept Gym Mat Death as Accidental
"It's painful, it's hurtful, it's a shame that we have been having to fight for 10 and a half long years, and nobody seems to care about Kendrick," Jackie Johnson, Kendrick's mother, told a group of local reporters outside a federal building in Atlanta on Tuesday.
The teen's parents have filed several lawsuits in the past, according to The Telegraph, citing a report by WALB in Albany. They have previously said Kendrick was murdered by two white classmates, McClatchy News reported. Kendrick was Black.
This time, the Johnson family is asking for $1 billion in compensatory and punitive damages stemming from what their lawsuit calls a "deprivation of rights and conspiracy to interfere with rights." The Lowndes County Sheriff's Office and the Georgia Bureau of Investigations conspired to cover up how Kendrick died, according to the lawsuit, which cites "inconsistencies" in their investigation.
The lawsuit also requests a jury trial for the federal case.
The full lawsuit can be read at Atlanta News First. It calls the determination of accidental death a "farce," a "masquerade of an investigation" and a "physically impossible narrative."
"The GBI Medical Examiner's Office conducted a thorough autopsy on this case. The case is closed, and we stand behind our original findings," Nelly Miles, GBI Office of Public & Governmental Affairs director, told McClatchy News in an email. The Lowndes County Sheriff's Office did not return McClatchy News' request for comment.