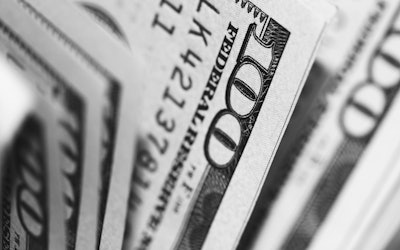 Pepi Stojanovski, Unsplash
The NCAA and major college sports conferences are facing yet another antitrust lawsuit that could force decision-makers to reckon with a reality where some athletes are paid employees or at least receive money in a revenue-sharing model that looks a lot like professional sports.
As reported by The Associated Press, House v. the NCAA is a class-action lawsuit being heard in the Northern District of California by Judge Claudia Wilken, whose previous rulings in NCAA cases paved the way for college athletes being allowed to profit from their fame and for schools to direct more money into their hands.
One of the rulings was appealed all the way to the Supreme Court, where justices ruled 9-0 against the NCAA in 2021, the AP's Ralph D. Russo reported.
"Two years later, college sports is again in danger of having its future dictated by outside forces, unable or unwilling to get out in front of an issue," Russo wrote.
NCAA president Charlie Baker is scheduled to testify to a Senate committee Tuesday, the 10th hearing on Capitol Hill focused on college sports since 2020.
"The former Massachusetts governor and other college sports leaders continue to lobby for a federal law to regulate how athletes can be compensated for name, image and likeness work," Russo wrote, "but the next set of threats is closing in."
Two separate issues in front of the National Labor Relations Board — a complaint against USC and the Pac-12 and a unionization movement by Dartmouth's men's basketball team — along with another lawsuit in Pennsylvania could lead to college athletes being granted employee status. Hubbard vs. the NCAA is another antitrust case, seeking damages for some athletes who were denied education-related stipends that were the result of the Alston case, according to Russo.
The California case is widely seen as the biggest threat to a longstanding amateur athlete model that isn't changing quickly enough to satisfy its opponents, Russo reported. The California lawsuit, brought by Arizona State swimmer Grant House in 2020, could potentially cost the NCAA and major conferences more than $4 billion in damages, though Wilken has yet to decide whether a damages class should be certified.
A loss for the NCAA could require professional-sports style revenue sharing of those multibillion-dollar television deals for major college football and March Madness basketball because they involve the use of players' names, images and likenesses.
"What we're going to be asking the court to do for the class is to strike down all current prohibitions on NIL. And so the most significant is the rule that prohibits conferences from paying students for NIL," said Steve Berman, one of the lead plaintiffs' attorneys and a familiar legal foe of the NCAA, as reported by the AP.
"The writing has been on the wall for some time, with cases that come up specifically through the Ninth Circuit and we haven't really seen a huge seismic shift on the NCAA's part," Dan Lust, a professor at New York Law School, told the AP. "The question is really, what happens to those other sports if they don't have the same level of funding? That's really the question."
If the biggest schools start paying their players, the pressure on the rest of Division I to try to compete would lead many to consolidate their resources to support fewer sports, Russo reported, adding that there are legitimate questions about whether schools would be able to comply with Title IX.
"The dollars that have flowed into our space are real," said Nebraska athletic director and former Huskers football star Trev Alberts, as reported by the AP, citing ESPN. "I'm not opposed to student-athletes participating in the sharing of ultimately what they're helping to generate. ... Change is hard, but ... I'd rather get busy changing than slowly dying a death by 1,000 cuts."