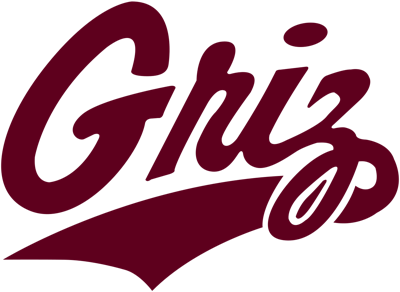 The University of Montana did not discriminate against former women's basketball coach Shannon Schweyen when it opted not to renew her contract in 2020, a U.S. District Court judge ruled Tuesday.
As reported by Jeff Welsch of 406mtsports.com, Schweyen, perhaps the greatest player in Montana Lady Griz history and a 24-year assistant under coaching legend Robin Selvig before she was hired as head coach in 2016, filed suit against the school in November 2021, alleging it violated Title VII of the Civil Rights Act of 1964. She also alleged her pay didn't properly align with that of men's basketball coach Travis DeCuire.
"UM's difference in treatment between Coach DeCuire and Coach Schweyen regarding their respective starting salaries reflects an intent and motive to discriminate against Schweyen based on sex," her lawsuit stated.
Montana athletic director Kent Haslam described a "toxic" culture and player defections when he informed Schweyen in April 2020 of the decision not to renew her contract.
"Based on the undisputed evidence in the record, a reasonable jury could not conclude by a preponderance of the evidence that the University terminated Schweyen's employment because of her gender," Judge Dana Christensen concluded.
University spokesperson Dave Kuntz said the university is pleased with the decision.
"The University's intent has always been to act in the best interests of its student-athletes and the Lady Griz program," Kuntz wrote in an email to the Missoulian. "The Court's judgment validates the University's decision to allow Ms. Schweyen's contract to expire in 2020 and confirms that the University acted in compliance with applicable law and its own antidiscrimination policies and practices. We wish Ms. Schweyen well in her new endeavors and thank all supporters of UM Athletics and the Lady Griz."
Schweyen, whose overall record was 32-59 in her four years as head coach, had asked for either reinstatement or back pay when filing her suit.
The 2018-19 season marked the end of a three-year contract in which Schweyen received a base salary of $130,000 compared to $155,000 for DeCuire, Haslam offered her a one-year extension at $134,589, per court documents.
Shortly after the 2019-20 season, in which the Lady Griz went 17-13 and lost a second-round game in the Big Sky Conference tournament, Haslam and Schweyen met March 12 to discuss a contract extension. Subsequent to the meeting, two players entered the transfer portal, two others told Haslam of their plans to transfer if Schweyen returned, and a fifth registered concerns about the head coach, Welsch reported.
At that point, according to the court document, Haslam told Schweyen to meet with her assistants to "figure out why all these girls are leaving."
Two days later, he called Schweyen to inform her of his decision not to renew her contract, which then expired in June 2020.
As reported by Welsch, Schweyen filed her discrimination charge with the Equal Employment Opportunity Commission on Sept. 8, 2020, and nearly a year later the EEOC issued a Notice of Right to Sue.
Schweyen claimed the university discriminated against her by "evaluat(ing) (her) performance more harshly than her male counterparts because of her gender, target(ing) (her) for criticism because of her sex, (and) decid(ing) not to renew (her) contract because of her gender."
But the court accepted Haslam's claim that renewing Schweyen's contract was due to "poor performance of the women's basketball team, the numerous and serious complaints regarding the unacceptable environment fostered by Schweyen for the student-athletes on her team, and the intent of many of those student-athletes to leave the program if Schweyen remained as head coach."
The court concluded: "These are legitimate, non-discriminatory reasons to non-renew Schweyen's contract."
"We are disappointed that the Court disregarded evidence that the University of Montana discriminated against Shannon Schweyen based on her sex, including evidence that it penalized her when players entered the transfer portal but did not even question male coaches when their players entered the transfer portal in much larger numbers," Schweyen's lawyer, Linda Correia of Correia & Puth in Washington, D.C. wrote in an email to the Missoulian and 406mtsports.com. "This and other evidence should be heard by a jury in Missoula. We are reviewing the decision and considering next steps."