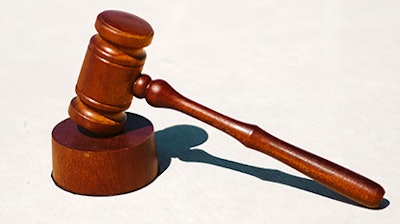 A high school athletic trainer in Texas has been charged with allegedly grooming a 17-year-old student over a period of time.
Javier Errisuriz, 35, was an athletic trainer with the Pilot Point School district. He was terminated from his position after being charged with child grooming, a third-degree felony in Texas.
According to the local Fox affiliate, police said they were alerted to allegations of criminal conduct between Errisuriz and a 17-year-old student on Oct. 30, 2023.
Errisuriz was allegedly engaged in misconduct with the student since September of 2023.
Once alerted to the allegations, Pilot Point placed Errisuriz on administrative leave, and police opened a criminal investigation into the matter.
Errisuriz was then arrested on Nov. 10, 2023, and booked into the Denton County Jail.
A judge set Errisuriz's bond at $25,000, and according to Denton County Jail records, the bond has since been posted.
Errisuriz was employed with the Pilot Point ISD from July 2023 until November 2023. More specifically, he was employed at the Pilot Point High School, and prior to that, he was employed at Canyon Lake High School in Comal ISD, and Keller High School in Keller ISD.