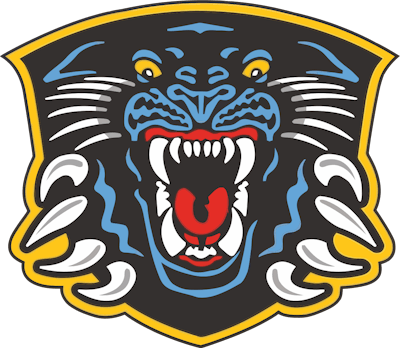 Police in England have arrested an unidentified man on suspicion of manslaughter in the death of American ice hockey player Adam Johnson, whose neck was cut by a skate during a game.
Jonson, 29, was playing for the Nottingham Panthers in a matchup against the Sheffield Steelers on Oct. 28 when he was struck by the skate blade of opponent Matt Petgrave, 31, who plays for Sheffield.
South Yorkshire Police did not name the suspect or provide his age.
Video of the incident shows Johnson skating with the pick toward the Steelers' net. Petgrave skates toward Johnson and collides with another Panthers player. Petgrave's left skate kicks up as he begins to fall and the blade of the skate hits Johnson in the neck.
Petgrave was able to immediately get to his feet. Johnson struggled to get up, but did so. He was helped off the ice as blood soaked his jersey, and he later died at a local hospital.
"Our investigation launched immediately following this tragedy and we have been carrying out extensive inquiries ever since to piece together the events which led to the loss of Adam in these unprecedented circumstances," detective chief superintendent Becs Horsfall said, according tot he Associated Press.
The AP notes that an arrest for dangerous play is not unprecedented.
Giacinto "Jim" Boni was charged in Italy with culpable homicide after he slashed Miran Schrott in the chest during a game on Jan. 14, 1992, and Schrott died as a result of a cardiac event. Boni pleaded guilty to manslaughter.
Two NHL players in recent history have been charged with a crime in Canada for an on-ice action: Marty McSorley and Todd Bertuzzi.
The Panthers called Johnson's death a "freak accident."
Nottingham teammate Westin Michaud, who posted tributes to Johnson, also defended Petgrave for what he said was an "unintentional clip" with the other player that uprighted him.
"The hate that Matt is receiving is terrible and completely uncalled for," Michaud posted. "It's clear to me his actions were unintentional and anyone suggesting otherwise is mistaken. Let's come together and not spread unwarranted hate to someone who needs our support."