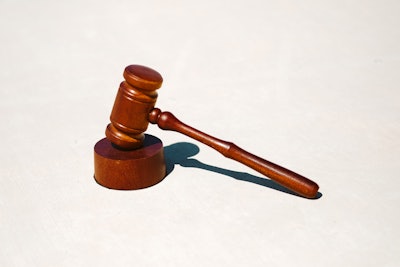 File Photo/Unsplash
A former coach and athletic director in Oklahoma has been convicted of sexual misconduct for sexting a minor through an app. The case may have also helped influence the state schools superintendent race.
Ronald Gene Arthur, 53 — who coached basketball and was AD at Shawnee High School — was found guilty of soliciting sexual conduct and communication with a minor using technology, KOCO-TV reported. Arthur was handcuffed in the courtroom after jurors left.
The Oklahoman reported Friday that jurors chose his punishment, which is five years in prison and a $3,500 fine. He had faced a possible 10 years in prison and a $10,000 fine. A formal sentencing is scheduled for Feb. 7.
Arthur did not show emotion as the verdict was read Friday at the Pottawatomie County Courthouse.
Arthur was the boys' basketball coach for 16 seasons in Shawnee before stepping down in 2020, the newspaper reported.
Arthur did not testify. He admitted, though, in his 2021 interview to hooking up with two former students, according to the Oklahoman report. He also admitted to buying students shoes, cleats, movie tickets and, once, a jersey. He said he gave some money.
The victim told his mother about Arthur in July 2021 after the second hookup at a dead-end road, according to testimony.
According to court documents, Arthur had inappropriate contact with students in Shawnee as far back as 2007. Cameron Spradling, an attorney working on the case, asked why he was allowed to keep working for Shawnee Public Schools even when the district was aware of his behavior.
"He has been caught, captured, handcuffed and taken to jail," Spradling said. "At the original charges, there was a letter from school officials even attempting to discourage this as a case that wasn't worth pursuing."
Court documents presented in the case and and obtained by KOCO-TV showed there was an incident in March 2007.
"The behavior involved both inappropriate statements made in the presence of students and inappropriate touching of a student in an area and manner that was improper and offensive," said a letter addressed to Arthur from Shawnee Public Schools officials.
"Not just years, but for decades, Shawnee Public Schools was aware they had a predator that preyed on boys," Spradling said. "We have superintendents and boards of education that don't want the embarrassment to their district, and they allow it to continue."
Arthur resigned as assistant athletic director in 2021 after coming under investigation. He had held that position for six years, The Oklahoman reported.
The victim testified he was 17 at the time. He said they met up twice for oral sex after communicating over their cellphones through the Grindr app.
Prosecutors alleged the communications on Grindr began before the victim graduated from Shawnee High School. The first sexual encounter was days after graduation, according to testimony.
Arthur went by the user name "Older For Younger" on Grindr. He admitted in a 2021 interview with the undersheriff he knew the app was for hookups.
"In person, he had me call him coach," the victim testified.
According to the Oklahoman report, the case may have helped Ryan Walters win the state schools superintendent race. A top candidate, April Grace, was the Shawnee school superintendent at the time.
She faced intense criticism after Arthur's arrest over her handling of past complaints about him. State Sen. Shane Jett, R-Shawnee, alleged in 2022 there had been a coverup.
Walters beat Grace in the 2022 Republican primary runoff when he got 53% of the vote.
KOCO-TV contacted Shawnee Public Schools on multiple occasions for comment but the news station had not heard back as of Saturday.