Pool operators are regularly confronted with challenges related to maintaining clean air and water for their swimmers. In an effort to help our readers tackle some of those tricky situations, we touched base with some of our trusted partners in the space — all of them experts in pool chemistry and air quality — to ask how they were able to help their customers when the water at their facility was short of crystal clear or the air was less than pleasant. We asked that respondents include specifics on the products and methods they recommended to their clients, and it's worth noting that some offer different solutions for the same problem.
---
Athletic Business does not endorse or recommend any of the solutions found below, but we hope that this roundup will help our readers find the right solutions for their facilities.
---

Mike Fowler
Commercial Sales Manager, Pentair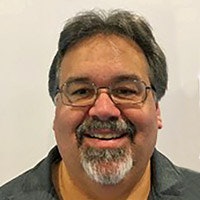 We were recently approached by an aquatic facility that was preparing to re-open after being shut down by the pandemic. The facility had chronic poor air quality and was looking for ways to help improve both the air and water quality of their indoor pool as a way to attract and welcome back patrons.
We provided Pentair's NSF-certified BioShield® UV Disinfection Sanitizers because ultraviolet light is one of the most effective ways to quickly aid in the improvement of both the air and water quality of swimming pools. We recommended upgrading the pool with a low-pressure UV system to help reduce chloramine levels that typically cause poor air and lead to red eyes, dry skin and other unpleasant side effects for bathers.
By adding the UV system, this facility noticed an improvement in the air quality of the aquatic environment within less than two days! According to the facility manager, the staff were the first to point out a noticeable improvement in air quality. And, as a bonus, the UV system provided a secondary sanitation system that improved the water quality while also reducing the amount of chlorine required to keep the water sanitized! The Pentair UV systems combined with the IntelliChem® Water Chemistry Controller can provide an alternative to many of the chemicals normally purchased to help ensure cleaner, clearer swimming pool water. Plus, UV helps provide protection against waterborne, chlorine-resistant micro-organisms. (Note: When using the IntelliChem Controller, you still have to purchase chemicals, but the Controller will automatically monitor those chemicals, thus controlling the usage and maintaining efficiency.)
The facility was also surprised by the ease of installation of the UV units. This is an often-missed benefit, as UV systems can be easily added onto the pool's existing circulation system after the filter, and before other accessories such as heaters or chlorinators. The facility manager was amazed by the benefits UV offers with assisting in not just improving air and water quality, but also helping bring patrons back to their facility by doing just that.

Timothy Petsch
Managing Director, TMI Sustainable Aquatics
An owner of a privately owned 120,000-square-foot multipurpose athletic club had just spent $300,000 replacing his HVAC system due to excessive chloramines in the indoor pool room. He needed to effectively reduce the chloramines in order to provide a "healthy" environment within the pool room and to protect his expensive new HVAC system.
The client had already researched ultraviolet systems and found this to be confusing because of the various arguments for and against medium- and low-pressure UV systems. Medium-pressure UV systems are costly to buy, install and maintain. Low-pressure UV systems are more affordable and don't consume excessive chlorine while acting as a secondary disinfectant.
He reached out to TMI for clarification, and I was able to help him understand the difference and allowed him the confidence to make his decision. Shortly after installing his UV systems on all three bodies within the indoor pool room, the chloramine levels had been significantly reduced. He knew this because he could no longer smell "that chlorine smell" in the natatorium, and the members in the Pilates studio above the pool room stopped complaining about the heavy "chlorine" smell, as did everyone else around the club for that matter. All three pools run on regular chlorine.

Brett Steinbrueck
President, BECS Technology Inc.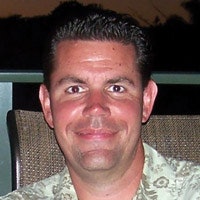 A pool manager approached BECS Technology because they were looking for alternatives to expensive sodium bicarbonate additions, which were required weekly to maintain total alkalinity (TA) in their pool.
As soon as we learned this site was using only muriatic acid to control pH, we knew how to help. Muriatic acid reduces alkalinity quite rapidly. Conversely, CO2 has a milder impact but in the opposite direction — alkalinity rises gradually over time when using CO2 to control pH. Using either of these chemicals exclusively will keep pH in control, but typically pool TA will become either very low or very high. Neither condition is desirable.
BECS suggested that this site add the BECSys Alkalinity Meter to their existing BECSys7 controller and also add CO2 as a second chemical for pH control. With both acid and CO2 available, the BECSys7 controller could then choose which chemical to use for pH control based on the current pool TA level reported from the BECSys Alkalinity Meter. The BECSys7 has automatically maintained pool TA in the range of 80 ppm to 100 ppm since these recommendations were implemented.
Weekly sodium bicarbonate additions are no longer necessary. Bicarb additions are costly and labor intensive. Pool maintenance staff would have to haul 50-pound bags of bicarbonate up to the pool deck and dump them in at the surface. This increased the pool TA level very rapidly, but it also increased the pH out of the acceptable range. Consequently, these bicarbonate additions were performed outside of normal pool operating hours, which meant paying overtime to maintenance staff. This site not only realized a significant savings in chemicals and labor, but now also enjoys much more consistent water quality.

Rob Thill
National Commercial & Technical Sales Manager, CMP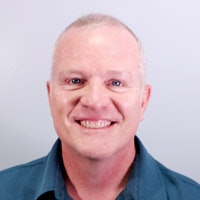 Two situations come to mind when thinking about clients coming to CMP with concerns about pool water disinfection and related air quality. First, several swim schools began contacting us to see how we could help them out. They needed help eliminating or reducing chloramine odors in the indoor pool area, and they also wanted to make the water safer for the children swimming in it.
For those who don't know, advanced oxidation process or ozone makes the air quality better by destroying chloramines and reducing how often the pool needs to be shocked. They can also reduce chlorine byproducts and total chlorine use in properly maintained pools.
AOP provides enhanced oxidation of organic and non-organic contaminants, and destruction of biofilm by combining ozone and UV-C to form hydroxyl radicals. Since one of our clients' main concerns was making the water safer, we recommended they switch to a properly sized commercial AOP system for the filtration size on their pools.
In every case where the school has followed our advice, they have reported that not only were their two main concerns taken care of, but they've also experienced a reduction in overall chemical usage at their facilities.
The other instance that comes to mind is dealing with a water park that shall remain nameless. The park operator contacted me after they experienced an outbreak of cryptosporidium at the beginning of the summer.
Since then, they have ordered one of our commercial AOP systems to better sanitize their water park attractions. Their system is currently being manufactured, and we will have more data about the project once it is installed and operational.

Steve Berens
Co-Founder & CEO, Clear Comfort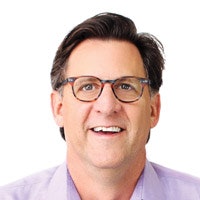 To help our aquatic programs, payroll and overall business succeed in a post-pandemic world, we have to find opportunities to optimize and win patrons back. Just before the COVID-19 shutdown, Josh Herbert, the City of Albuquerque's aquatics division manager, tried new pool sanitation to improve air quality for patrons. What he found was a smarter solution that he planned to install on the rest of the City of Albuquerque's pools.
For many indoor pools, air quality takes time, effort and resources. While some assume chlorine causes "pool odor," red eyes and skin irritation, it's actually chloramines. To help lower chloramines, Herbert switched from ozone to UV but found the transition costly.
Herbert said, "That ultraviolet system was not only costly to procure but maintenance was reaching up to $8,000 per year."
After 10 years with UV, Herbert researched an alternative and found Clear Comfort's AOP sanitation. Due to the reduced energy consumption, easy installation, lower maintenance costs and oxidation potential efficacy, Herbert installed the system and monitored results.
"I was amazed," he said. "In addition to the elimination of combined chlorine, our chlorine consumption has dropped significantly, the water is crystal clear, and it has an indescribable feeling of cleanliness."
Time is money. In one hour or less, Clear Comfort's AOP can be installed with minimal downtime. Additionally, Clear Comfort's installation is as easy as its system maintenance — an annual 15-minute cartridge exchange without professional training, special tools or downtime.
"Clear Comfort is notably less expensive, did not need a contractor to install the unit, and has a positive effect on other chemicals in the pool," said Herbert.
We don't know when aquatic facilities will be operating like before, but we do know that COVID-19 changed the way facilities operate forever. After the pandemic, the successful facilities will have taken extra steps to make patrons feel connected, comfortable and valued.

Trey Plummer
CPOI, CPI, CPO, Triple-S Janitorial Supply (on behalf of Accu-Tab)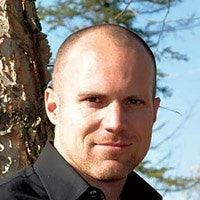 In 2012 the City of El Paso passed a quality-of-life bond to build new aquatic facilities that included splash pads. The city opted to build a splash pad in the heart of El Paso at the downtown San Jacinto Plaza, which is famous for once housing live alligators. Due to the nature of the build, the splash pad was built with an underground pump and chemical room. A chemical system was not specified, and a liquid chlorine and bulk acid system was installed. As anyone in aquatics knows, liquid systems have their advantages. However, when they are locked underground in a city that sees 320 days of sunshine and easily reaches 110 degrees in the summer, their disadvantages quickly come to light. Within the first year of the splash pad being built, all metal fixtures — which included lights, outlets, switches, pumps, etc. — were essentially ruined by the oxidation taking place from the gasses being let off by the liquid feed systems.
Due to the harsh environment in the pit, the city began contacting multiple contractors and vendors about improving air circulation in the pit to save electrical equipment and improve the work environment during routine maintenance. City maintenance ran 1.5-inch PVC pipe from the manhole outlet down to each respective tank so they could refill the 55-gallon containers from the surface, instead of from the pit. This saved time and labor by not having employees carry individual gallons down a ladder, or hoist carboys down below. Unfortunately, a maintenance worker accidentally poured muriatic acid down the pipe that led to the liquid feed system. The chemical reaction resulted in one city worker being seriously injured, another with minor injuries, and multiple bushes and trees in the immediate area with dead limbs. Luckily, both employees recovered, and no civilians were in the immediate area when the chlorine gas escaped the pit.
The City of El Paso was already familiar with Accu-Tab and reached out to Trey Plummer at Triple-S Janitorial & Pool Supply, the authorized Accu-Tab specialist for advice. In conjunction with the team at Accu-Tab, Trey provided a proposal to the city to eliminate their liquid feed systems entirely. Their solution was Acid-Rite paired with Accu-Tab.
Dan Mohr at Axiall Chemicals, the manufacturer of both the Accu-Tab and Acid-Rite systems, worked with Trey and the City of El Paso to install an Accu-Tab 1030 Powerbase, paired with an AR450 Acid-Rite system. This marked the first Acid Rite install in the West Texas and New Mexico region.
City workers are now able to perform routine maintenance in the pit with very little off-gassing from the nearby chemical systems. The city believes the Acid-Rite system paid for itself in the first year simply by saving the electrical devices in the pit from having to be constantly replaced. The high success of the Acid-Rite unit paired with the Accu-Tab system has resulted in more than two million gallons of water being converted to use Acid-Rite instead of muriatic acid. The city has two million more gallons slated to be converted in the near future, as well.
Saving electrical equipment from oxidation is easily justified on paper, however the city has not been able to put a price on the health and safety that the team at Accu-Tab and Triple-S has provided to the city's aquatic maintenance team.

Steve Nicolich
Customer Vertical Manager, Neptune-Benson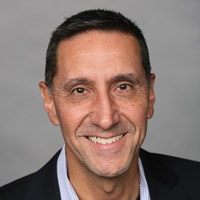 One of the nation's premier health and wellness facilities, Sparrow Michigan Athletic Club (MAC) in East Lansing, Mich., has multiple indoor and outdoor pools on property. As the only hospital-based health club in mid-Michigan, they are dedicated not only to helping members achieve their health and fitness goals, but also to supporting wellness throughout the community. Providing quality facilities is a clear commitment.
In October 2020, an existing sand filtration system serving one of their indoor lap pools was replaced with a Neptune-Benson Defender® FP-Series Regenerative Media Filter (RMF).
The FP-Series RMF produces sparkling crystal-clear water for an enhanced guest experience and is capable of removing 99 percent of particulate 5 microns in size.* In contrast, the particle removal efficiencies of typical sand filters may decline rapidly below 10 microns, and in the 0.5-to-5-micron range (the size range of e-coli and cryptosporidium), removal efficiencies can be as low as 20 percent to 40 percent.**+ In addition, RMF filters offer lower operating costs and save on resources, requiring up to 90 percent less water, 50 percent less energy and 30 percent less chemicals. RMFs also have nine to 12 times more effective filtration area than equivalently sized sand filters, so they have a smaller footprint, saving valuable space in mechanical (pump) rooms.
After over three months of operation, the indoor lap pool at the MAC has experienced a dramatic improvement in water clarity.
Nicole Simmons, executive director at the MAC, commented, "We could not be more pleased with the results of the FP-Series filter. Even our members have taken notice. Several have asked why the other pools don't look as clear and clean as the FP-Series pool."
---
*Courtesy of UNC Charlotte
** Wood, M., Simmonds, L., MacAdam, J., Hassard, F., Jarvis, P., Chalmers, R. (2019). Role of filtration in managing the risk from cryptosporidium in commercial swimming pools – a review. Journal of Water and Health, 17(3), 361, Figure 1.
+ Evoqua makes no claim that Defender® FP RMF is a disinfectant or disinfection device. Aquatic facility disinfection protocols are independently required.
---
This article originally appeared in the October 2021 issue of Athletic Business with the title "Ask the Experts: Aquatics Facility Air and Water Quality." Athletic Business is a free magazine for professionals in the athletic, fitness and recreation industry. Click here to subscribe.