Check out the newest products as seen in the January | February 2017 issue.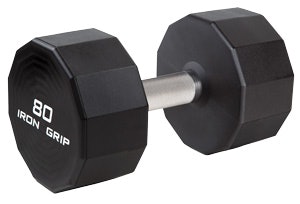 Iron Grip Barbell Company
Iron Grip's XL® handle dumbbell features a substantially thicker handle design, measuring a full 1¾ inches in diameter from end to end. The extra-wide handle diameter allows the user to fully engage the muscles in the fingers and hands, increasing grip strength and potentially leading to shorter, more efficient workouts since it reduces the need for additional grip exercises at the end of a workout. The XL handle dumbbell features solid, one-piece construction with heads encapsulated in Iron Grip's proprietary, American-made urethane, which is specially formulated to resist wear and tear and stay looking new longer. Dumbbells are available in sizes ranging from 5 to 175 pounds and can be customized with permanently engraved logos.
www.irongrip.com
(800) 664-4766
---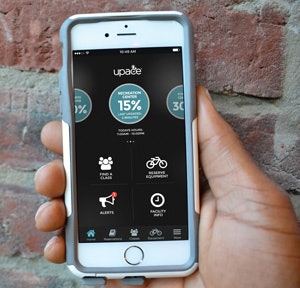 upace
upace's mobile platform enables recreation centers and gyms to engage, communicate with and retain their members. The app is customizable to display current occupancy, fitness and equipment reservations, alerts, facility information, direct notifications and more. An administration portal allows for 24/7 access across all devices while collecting data analytics, helping operators make informed decisions for their facilities.
www.upaceapp.com
(215) 630-7496
---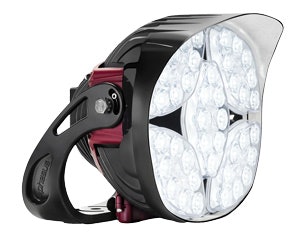 Ephesus Lighting
Eaton's Ephesus All Field Series, available in 750- and 550-watt models, provides high schools, colleges and municipalities with a high-quality, cost-effective, versatile and controllable outdoor LED sports lighting solution. Engineered to satisfy a client's specific needs, its low weight and low Effective Projected Area (EPA) make it the first LED fixture designed to easily retrofit into existing sports lighting infrastructure. Additionally, the self-contained electrical junction box and easily deployed lighting control system dramatically reduce installation costs. The enhanced engineered optics efficiently deliver uniform light on the field to significantly reduce unwanted light spill and sky glow.
www.ephesuslighting.com
(315) 579-2873
---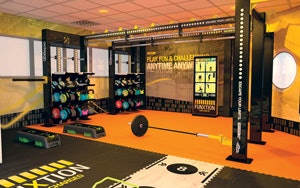 Escape Fitness
Escape, in partnership with Dutch distributor FunXtion, has launched the FunXtion Interactive Platform — a cloud-based, multi-device solution that makes functional training safe, effective, accessible, motivational and fun inside and outside the club environment. Utilizing technology, intelligence and gamification, the interactive platform provides users with a functional training experience that motivates them to push beyond their boundaries on all levels. It includes an easy-to-use touchscreen called the FunXtion Interactive Station that syncs with the FunXtion App, and works in tandem with a website and wristband.
www.escapefitness.com
(614) 706-4462
---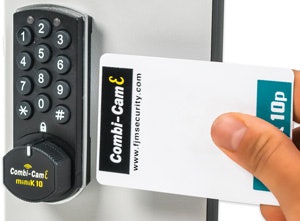 FJM Security
The new Combi-Cam E-Series electronic cabinet lock features a programmable RFID lock that can accept either numerical input or RFID cards. Facility operators can also program one card to work with one lock or multiple locks, or multiple cards to work with one lock, for either one-time or multiple uses. With manager/master code functionality and higher reliability, the E-Series RFID lock also comes with a 10-year battery life.
www.fjmsecurity.com
(800) 654-1786
---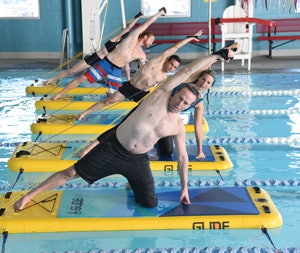 GlideFit
Good balance is fundamental to overall fitness, strength, cardiovascular exercise and flexibility. Aquatic Based Stability/Balance Training (ABST) is a new way to train the body to not only improve athletic ability but also improve all aspects of physical wellbeing. The CardioWave program from GlideFit is designed to maximize the benefits of ABST in fun and challenging classes that are geared to any level of fitness — from the deconditioned to elite athletes.
www.glidefit.com
(888) 927-9405
---
This article originally appeared in the January | February 2017 issue of Athletic Business with the title "New & Improved" Athletic Business is a free magazine for professionals in the athletic, fitness and recreation industry. Click here to subscribe.