Check out the newest products as seen in the July | August 2019 issue.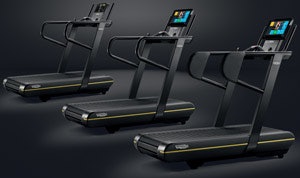 Technogym
Technogym's newly segmented SKILLRUN™ line features products that set a new benchmark in performance running equipment. The original SKILLRUN™ UNITY 5000 remains a preferred option for runners looking to enjoy a class or cardio routine, while the new SKILLRUN™ UNITY 7000 is the perfect tool to unleash athletic potential, providing insights on running efficiency with advanced biofeedback. The SKILLRUN™ TX 500 fits the needs of high-performers seeking high-intensity workouts with a focus on training — its unique Bootcamp UI makes it seamless and faster than ever to switch from running to power modes and to adjust speed and gradient on the fly.
www.technogym.com/skillrun
(800) 804-0952
---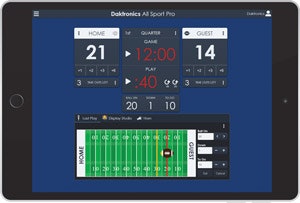 Daktronics
When it comes to game day, it's best to keep things simple. That's why Daktronics developed the new Studio One software suite, the only control system on the market that combines video operation and scoring in one device. Designed with portability in mind, operators can unplug from the press box and create their show anywhere by loading content, creating display studio buttons and more. With three different experiences in one solution, the afternoon game can be set up for a less-experienced operator, then go full-scale for varsity with no additional effort.
www.daktronics.com/studioone
(800) 325-8766
---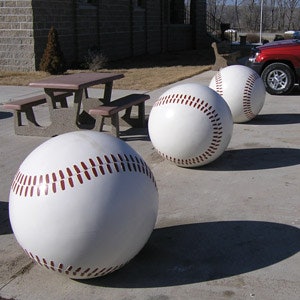 Kay Park-Recreation
Concrete Sports Bollards by Kay Park-Recreation give a unique look to athletic complexes wanting to promote their sport and are a great way to provide safety to pedestrian walking areas that adjoin vehicular driving areas. They can also protect sports fields from vehicular traffic if placed close enough together so that vehicles can't pass between them. Sports bollards are made of heavy reinforced concrete with various mounting options that offer years of aesthetics and service. Multiple shapes are available for baseball, basketball, football, soccer and golf, among others. The complete Kay Park line of fine park equipment includes bleachers, benches, bike racks, tables, litter receptacles and more.
www.kaypark.com
(800) 553-2476
---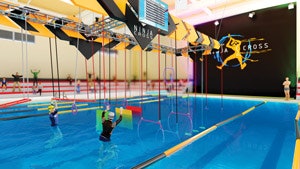 NinjaCross Systems
The NinjaCross™ patented system was developed as an aqua gym challenge course offering three-dimensional friendly competition, fitness and recreation above, on and below the water. The system deploys in 60 seconds to deliver profitable pool programming and is designed to be on-demand, without interfering with existing programming. Ideal for facilities battling empty schedules and dormant water, the NinjaCross supplements current member scheduling with fun, challenging competition and low-impact aquatic fitness. Facilities can diversify schedules with member tournaments and aquatic HIIT group classes or modify the system to function as an open aqua gym for aquatic therapy. With interchangeable elements and modifiable obstacles, the system can be redesigned to appeal to all ages, fitness levels and programming needs.
www.ninjacrosssystems.com
(800) 778-9702
---
American Athletic
Chalk: kids play with it, equipment is covered in it — and now facilities can clean it. Many cleaners claim to remove chalk from mat and equipment surfaces but still leave a chalky white residue. Truce prides itself on supplying more effective cleaning products with fewer chemicals for safe facilities and a clean environment. Partnering the Truce vision of cleanliness and health with AAI's long tradition of providing quality equipment to gyms across the world results in a win-win for everyone.
www.athl.biz/aai-truce
(800) 247-3978
---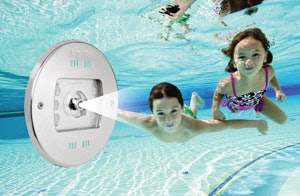 AngelEye Technologies Inc.
AngelEye Technologies powers some of the most advanced pools and waterparks in the world with advanced drowning detection and comprehensive aquatic facility safety. AI-software and wireless wearable technology speed alerts to lifeguards or first responders and coordinate safety efforts within seconds of initial detection. AngelEye LifeGuard provides real-time video monitoring, recording and surveillance to provide maximum safety in, on and around pools of all sizes and configurations. AngelEye systems can also be configured to provide alerts when facilities are closed or off-limits, ensuring timely warnings to curtail unauthorized use of pools.
www.angeleye.tech
(877) 910-3016
---
This article originally appeared in the July | August 2019 issue of Athletic Business with the title "New & Improved." Athletic Business is a free magazine for professionals in the athletic, fitness and recreation industry. Click here to subscribe.