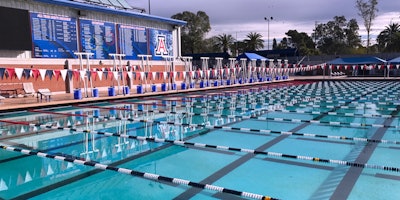 This sponsored content was provided by Clear Comfort. What is sponsored content?
Smarter ways to protect swimmers and the aquatic facilities that serve them
Whether reopened or closed, athletic facilities are looking to improve water care fundamentals and are now more aware of how water treatment impacts the health of swimmers and staff. Battling dermatitis and irritation from pool water has been an ever-present problem that is still largely swept under the rug. However, progressive forward-thinking facilities and operators are changing that paradigm.
Log in to view the full article