Check out these products as seen in the November|December 2020 issue.
Like many large public gatherings this year, AB Show 2020 was canceled due to coronavirus safety concerns. These pages spotlight companies that were slated to appear on the AB Show floor in Baltimore this month.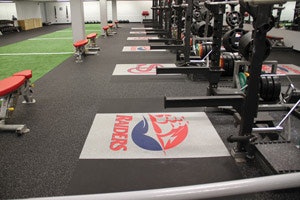 Abacus Sports Installations
Winning begins and ends in the weight room, and a weight room begins and ends with its floor. Regupol rubber fitness flooring, which has been working to innovate the fitness flooring industry for 60 years, provides high-quality performance, design and safety. Abacus Sports Installations has worked with Regupol for three decades, becoming experts at the installation of the company's rubber flooring.
www.abacussports.com
(717) 560-8050
---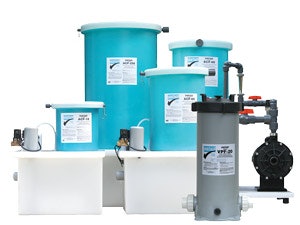 AllChem Performance Products Inc.
The Vantage ACF Series, AllChem's line of calcium hypochlorite tablet feeders, has been developed based on the input of commercial aquatics facility operators to perform under the demanding conditions of modern aquatics facilities. AllChem can help pool operators update existing equipment or replace old liquid-chlorine systems.
www.vantagewatercare.com
(352) 378-9696
---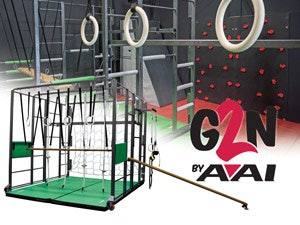 American Athletic Inc.
AAI's G2N products are strong enough for adults, adaptable enough for children and unique enough for ninjas. G2N's combination of equipment and curriculum engages members, while bringing a fun new revenue stream without taking up permanent space or requiring big investments.
www.americanathletic.com/g2n
(800) 247-3978
---
RELATED: AB Show speakers discuss their GREATEST challenges related to reopening their facilities
---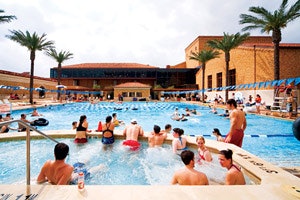 Aquatic Design Group
Aquatic Design Group provides programming, planning, design and engineering for recreational and competitive aquatics facilities. Established in 1984, ADG has been responsible for designing and processing more than 3,000 projects worldwide.
www.aquaticdesigngroup.com
(800) 938-0542
---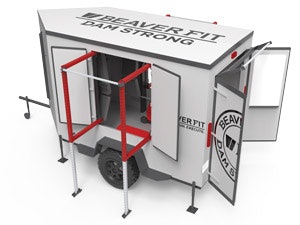 BeaverFit
BeaverFit BEYOND TRAILERS provide mobile training solutions for military commands, on-the-go athletes, outdoor enthusiasts and fitness professionals who are ready to expand beyond traditional indoor training facilities. These trailers feature patented unfolding strength racks that can be set up in a few minutes — with no tools required. Featuring a variety of sizes and numerous add-on options, BeaverFit solutions enable users to take their outdoor training to the next level.
www.beaverfitusa.com/beyond-trailers
(775) 624-6307
---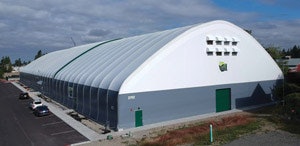 ClearSpan Structures
A ClearSpan structure outfitted with the company's exclusive Armor Shield Covering provides outstanding strength and durability. The Armor Shield Cover is a 29-ounce architectural vinyl building cover that is made of seven different layers of heavy-duty material, creating a unique tensile fabric that offers virtually any facility top-tier protection from harmful ultraviolet rays and inclement weather.
www.clearspan.com
(866) 643-1010
---
RELATED: Find more solutions for your facility in the Buyers Guide
---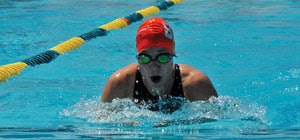 Colorado Time Systems
As swimmers are returning to the pool, it's important to examine all of the options available for timing meets, storing data and sharing the information with every team in attendance. Colorado Time Systems offers a number of solutions that allow operators to time meets — virtual or not — with ease and accuracy.
www.coloradotime.com
(800) 279-0111
---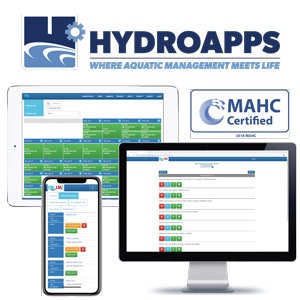 Counsilman-Hunsaker
HydroApps can take aquatic operations, risk management and scheduling to the next level. Designed by aquatics professionals for aquatics professionals, HydroApps' comprehensive, single-platform web-based applications help pools run better by lowering risk, reducing costs and enhancing facility safety. With more than 20 unique features across four applications, HydoApps allows operators to focus on the sustainability of their facility and the safety of their guests and staff.
www.hydroapps.com
(314) 894-1245
---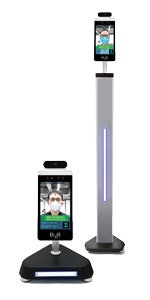 Echelon Fitness Temp Check-In
Echelon Fitness' Temp Check-In® allows facility operators to take their members' temperatures upon entry, keeping employees and guests safe while reducing liability. Temp Check-In is a touch-free solution that is safe, reliable, accurate to 5/100th of a degree and comes with a one-year warranty backed by Echelon Fitness in the USA.
www.tempcheckin.com
(833) 937-2453
---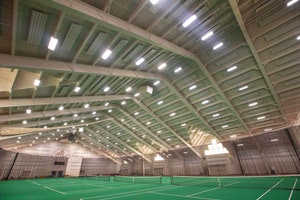 Eckel Industries Inc.
Eckel's high-performance Eckoustic Functional Panels offer a cost-effective, efficient method of reducing background noise and reverberation in gyms and other recreational facilities. The durable, sound-absorbing, fire-resistant wall and ceiling panels are easy to install and maintain. They retain their acoustic and structural integrity over time, allowing them to provide long-term noise control. Eckel's EFPs are available in a range of colors and can be used for either new projects or renovations.
www.eckelusa.com
(978) 772-0840
---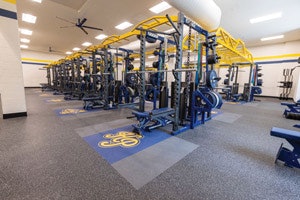 Ecore
Beast Plus is a thicker version of Ecore's existing 10.5-millimeter Beast Roll. Designed to withstand extreme weight impact while minimizing bounce, the 14.5-mm surface features a 2.5-mm VCR surface fusion bonded to a 12-millimeter base layer using Ecore's patented itsTRU™ technology. Beast Plus is the quintessential floor for power, strength and functional training applications. It can be paired with Ecore Rally or Speed & Agility Turf to create a transition-free fitness space.
www.ecoreathletic.com/Products/Performance/Beast-Plus
(866) 795-2732
---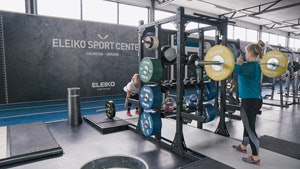 Eleiko
Eleiko partners with operators to build powerful functional fitness and strength training spaces. The Eleiko XF80 Double Half Racks create fully kitted, self-contained training stations, giving members control of their environment and workouts. Everything members need is at their fingertips in a small footprint to support efficient training and clean and tidy facilities. Ecore Rally or Speed & Agility Turf create a transition-free fitness space.
www.eleiko.com/strengthstations
(866) 447-9441
---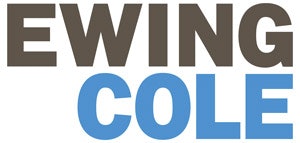 EwingCole
EwingCole is a fully-integrated architecture, engineering, interior design and planning firm with offices in Philadelphia, Baltimore, New York, Pittsburgh, Charlotte, Raleigh, San Diego and Irvine. EwingCole has delivered some of the nation's largest arenas, including the 82,500-seat MetLife Stadium in East Rutherford, NJ, and the 43,500-seat Citizens Bank Park in Philadelphia. EwingCole's goal is to design sports venues to enhance the experience of every user — owners, athletes, fans and staff.
www.ewingcole.com/design
(215) 625-4673
---
Fitness Asset Manager
Fitness Asset Manager is a web-based asset management program for all fitness and recreation maintenance needs. The program allows users to scan, track and report work orders and preventative maintenance from anywhere, at any time.
www.fitnessassets.com
(847) 883-9400
---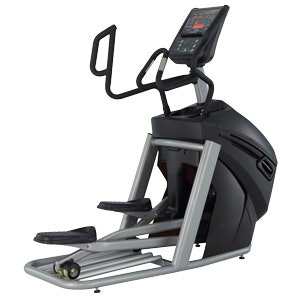 Fitness Master Inc.
The Steelflex PE-SG Elliptical is a commercial-rated, space-saving elliptical that features the Precision Grip Pulse Measuring System constructed with heavy-duty steel framing for rock-solid stability. Oversized non-slip foot pedals provide comfortable and safe workouts with a 20-inch stride. The console has an LED Matrix Display with 24 levels of resistance and 250 watts of self-generated electricity.
www.fmiamerica.com
(855) 846-0087
---
Full Circle Padding Inc.
Full Circle Padding Inc. has been a leading source for replacement pads, cables, parts and accessories in the fitness industry for more than 35 years. As the replacement padding and cable experts for all major brands, Full Circle Padding can take 60 percent or more off manufacturer's prices. FCP's website has thousands of photos for exact machine recognition and easy navigation, while the custom cable-builder allows individuals to order any cable 24/7.
www.fullcirclepadding.com
(800) 875-7780
---
Greenfields Outdoor Fitness
Anybody can use Greenfields Outdoor Fitness to create a rigorous training experience in the fresh air. With more than 150 exercise units available — including customizable functional fitness rigs, adjustable-resistance units, bodyweight leverage systems and even kickboxing — Greenfields can transform any outdoor space into a robust fitness area. Greenfields is installed on campuses and military bases across the U.S. and abroad. Greenfields also offers a School Incentive Program.
www.greenfieldsfitness.com
(888) 315-9037
---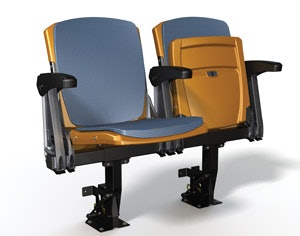 Interkal
Interkal's VISION maintains its seat pan width from front to back, creating a comfortable experience for all patrons in stadium and arena settings. The VISION platform chairs are comprised of double-wall, blow-molded, high-density polyethylene seats and backs attached to cast aluminum brackets and supports. Customization options include a wide range of colors — and additional accessories such as cup holders, seat and back onserts, tablet arms, seat numbers and row letters. The seat is also available with three types of fold-down operations — manual, semi-automatic and semi-manual with assisted release.
www.interkal.com
(269) 349-1521
---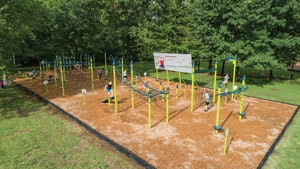 Landscape Structures
Landscape Structures can deliver the rewards of an exciting fitness challenge to any community park, school or neighborhood gathering area. An innovative obstacle course invites friendly competition and personal growth as participants race to complete each mission. FitCore Extreme lets operators create a course for teens and adults, as well as one sized for kids ages 5 to 12.
www.playlsi.com/fitcore-extreme
(888) 438-6574
---
---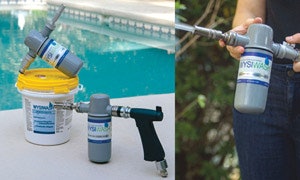 Lincoln Aquatics
The Wysiwash Sanitizer system makes it easy to quickly sanitize hundreds of square feet. Users can spray down an entire pool deck — including chairs, railings and showers — in just minutes. Wysiwash requires no mixing or rinsing and won't destabilize the pool's pH balance, allowing operators to sanitize and get back to business. The pool-safe formula kills viruses, bacteria and mold.
www.lincolnaquatics.com
(800) 223-5450
---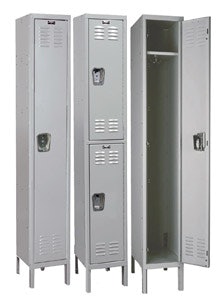 List Industries
List Industries Medsafe® Lockers have a specially formulated antimicrobial powder-coating finish that protects against bacteria, microbes and mildew for up to 20 years. The lockers are ideal for a variety of settings, including healthcare and athletics facilities, schools, day care centers, senior care communities, hospitality settings and cruise ships. Medsafe® Lockers feature a 16-gauge louvered, piano hinge, stainless steel recessed handle and a multipoint gravity lift latch.
www.listindustries.com
(800) 776-1342
---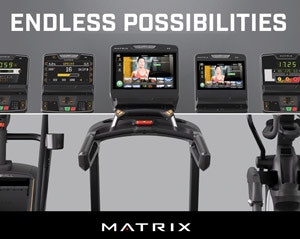 Matrix Fitness
Matrix's three new cardio series are compatible with a selection of refined consoles for exciting new combinations of performance, entertainment and connectivity. Frame and console options ranging from beautifully simple to fully connected make it easier for Matrix partners to choose the right solutions for any budget, space and user group served. Sophisticated, easy-to-operate designs give people control of the data they collect, the content that keeps them engaged and the way they reach their goals.
www.matrixfitness.com
(866) 693-4863
---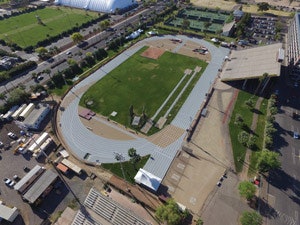 Mondo
Mondo's Super X 720 track combines the wear layer of the company's renowned Super X Performance track with Mondotrack volcanized backing to form one seamless piece that delivers exceptional performance, traction, durability and safety. The backing provides exceptional shock absorbency and energy return, which further helps the performance layer increase athletes' comfort and enables them to achieve faster times than when running on other surfaces. More than 280 world records have been set on Mondo tracks.
www.mondoworldwide.com
(800) 361-3747
---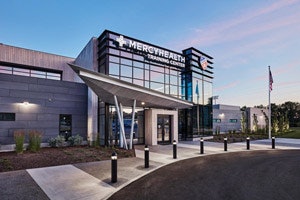 MSA Sport
MSA Design is dedicated to design innovation and exceptional client service, with a strong regional presence in seven markets. MSA Design's design philosophy is defined by a deep-seated tradition of combining passion with innovative techniques. MSA Sport is a division of MSA Design and a leading regional architect in sport and athletic design, creating facilities for all levels of athletic interaction.
www.msaarch.com
(513) 241-5666
---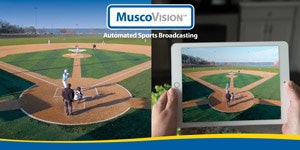 Musco Sports Lighting LLC
Musco's newest innovation, MuscoVision™ automated sports broadcasting, enables facilities to broadcast their games to fans watching anywhere. MuscoVision includes built-in intelligence that understands gameplay for a professional-level production — providing an on-site network for reliable connectivity, and giving fans access to live and recorded content via the web, the MuscoVision app and smart TVs. Facilities can generate new revenue while no on-site staff is needed for operation.
www.musco.com/muscovision
(800) 825-6030
---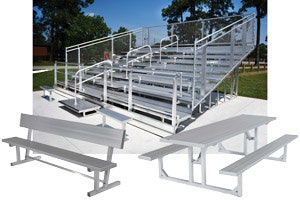 Outdoor Aluminum
Outdoor Aluminum has manufactured high-quality bleachers, benches, picnic tables and related seating solutions for more than 40 years. The company prides itself on supplying products that stand the test of time.
www.outdooraluminum.com
(800) 225-4249
---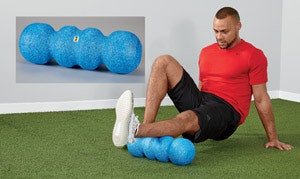 Perform Better
Perform Better's Rollga is an omni-directional functional training roller designed to stabilize the hips, align the back and increase range of motion. The Rollga foam roller is ideal for muscle recovery, fascial health and functional restoration of movement. Ordinary foam rollers cause discomfort and pain due to the unfitting design. At 18 inches long, Rollga is big enough to treat the whole body — and small enough to fit in a backpack.
www.performbetter.com
(800) 556-7464
---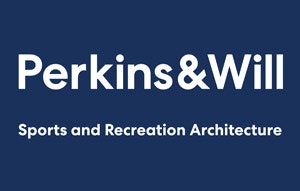 Perkins&Will
Since 1935, Perkins&Will has operated under the belief that design has the power to make the world a better, more beautiful place. Sports and recreation designs include exceptional collegiate, community and professional facilities that are deeply rooted within their community's winning spirit and campus culture. From large, high-profile arenas to intimate, high-tech training facilities, Perkins&Will aims to make people's lives better — holistically — by designing places that promote well-being from the inside out.
www.perkinswill.com
(303) 308-0200
---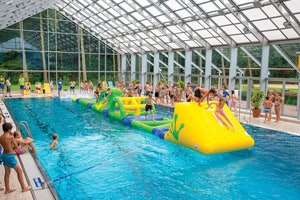 Recreonics Inc.
Revitalize and increase visitor numbers with Wibit's interlocking combinations, which help transform swimming pools into a water adventure. All combinations are designed to fit standard pool sizes, with special combinations available for small facilities and budgets. Operators can also create their own aquatic adventure and games by building a custom combination and choosing from more than 40 individual interlocking modules and standalone inflatables. German-designed and engineered, Wibit products meet the highest safety standards worldwide.
www.recreonics.com/wibit-inflatable-products-recreonics/
(800) 428-3254
---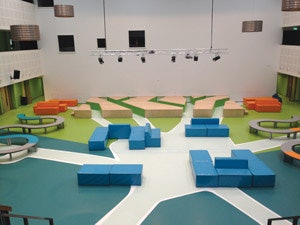 Robbins Sports Surfaces
In today's uncertain environment, where classrooms are used for more throughout the day, Pulastic Academy flooring is a safer option. Versatile for classrooms, multipurpose rooms and hallways, the Pulastic Academy line of flooring absorbs sounds while being environmentally safe and resistant to wear.
www.robbinsfloor.com/pulastic
(800) 543-1913
---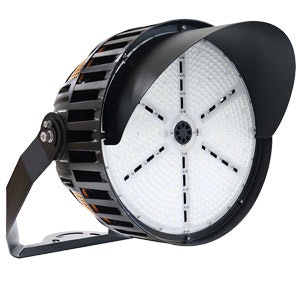 SNC
Shenzhen SNC Opto Electronic Co. Ltd. has developed, manufactured and sold LED lights and appliances since 2005. Its latest sports lighting offering includes two PC integral lenses with the option of 30, 40, 60 and 120-degree beam angles. The 1-10V dimmable light has adjustable wattage of 300W, 400W and 500W. Adjustments are made easier by a scale display that's added when the light projection angle is to be adjusted in vertical direction. There are four different mounting methods, as well as an IP66 waterproof-designed driver box. An optional lighting shield can be installed in multiple directions.
www.snc-lighting.com

---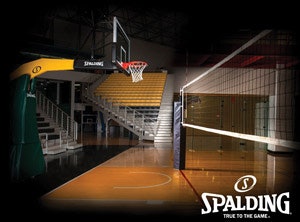 Spalding
Spalding manufactures world-class athletic equipment for many sports, including basketball and volleyball. The company supports NBA teams and numerous NCAA facilities by providing high-quality equipment.
www.spaldingequipment.com
(800) 435-3865
---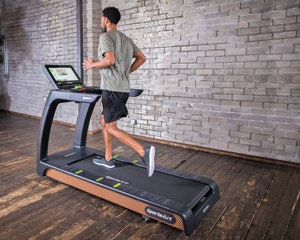 SportsArt
The T676 Status Series Treadmill can help users reduce their physical and ecological impact. The MyFlex+TM cushioning system offers omnidirectional impact reduction for a smooth and natural workout, while the combination of the ECO-DRIVETM 6.0 horsepower, energy-efficient motor and ECO-GLIDETM auto-lubrication system reduces energy consumption by 32 percent compared to traditional motorized treadmills. With toggle and touchscreen controls, the T676 offers a simple and intuitive workout experience that connects with users' personal devices to allow them to consume entertainment.
www.gosportsart.com/product/t676-19/
(800) 709-1400
---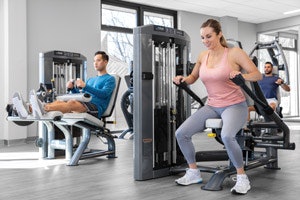 TRUE Fitness
Premium craftsmanship meets advanced biomechanics in TRUE's Palladium Series. Advanced functionality, comfortable touchpoints and precise ergonomics are all packaged in a modern design. Available in acrylic and metal shrouds, the Palladium Series allows customers to choose from 18 upholstery colors. Facilities can take their Palladium Strength equipment to the next level by adding their custom brand, school colors and logos. The Palladium Series allows operators to provide their users with an intuitive strength training experience. New pieces are being added to the line this winter.
www.truefitness.com
(800) 426-6570
---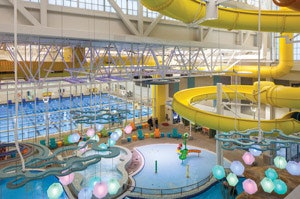 Water Technology Inc.
Water Technology Inc. is a premier aquatics programming, planning, designing and engineering firm that has served clients since 1983. With more than 5,000 projects worldwide, WTI's expertise in safe, sustainable aquatic solutions for recreation and competitive venues is unparalleled. From evaluations and master plans to full design services and construction administration, WTI works to fulfill all sides of aquatics destination innovation.
www.wtiworld.com
(920) 887-7375
---
These products originally appeared in the November|December 2020 issue of Athletic Business, a free magazine for professionals in the athletic, fitness and recreation industry. Click here to subscribe.