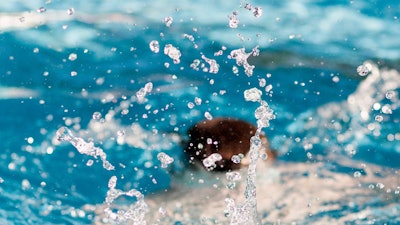 A shortage of lifeguards in Salt Lake County, Utah, is threatening to limit pool openings and hours, Salt Lake County Parks and Recreation officials said.
Parks and Recreation aquatics director Nate Greeff said he's also seen the number of lifeguard applicants for the season dwindle.
"Historically, we get a lot of high school students," he said, as reported by KSL Newsradio. "We have seen them come in in large waves before this point, and what we're looking at right now is a lot less than what it would be in the past."
Greeff said like many other places, a national worker shortage and competition from employers who can offer more money.
To compete with other prime summer jobs, the department has expanded its pay rates: Trainees will now be paid $14 per hour, which bumps up to $17 an hour after training, Greeff said.
The department is also adding incentives to attract workers, including parties and an aquatic "TikTok" challenge.
The county operates 10 indoor recreation centers, with pools, and nine outdoor pools. The outdoor pools typically open around Memorial Day. Without more lifeguards, though, Greeff said hours could be limited.
"We would have to restrict the opening of some of our pools," he said of the lifeguard shortage. "We would have to prioritize a few pools to make sure that we could serve as many people as we can."
Greeff said the north end of the county is where they have the fewest applicants.
Anyone who is interested in applying can go to the Salt Lake County Parks and Recreation website.