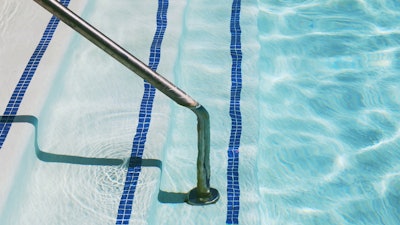 File Photo/Unsplash
A city-owned pool in West Virginia recently received a donation to help certify new lifeguards and staff the pool for the summer after it had announced that a lack of employees could shutter the pool.
The Dreamland Pool in Kenova, owned by the city parks and recreation department, had said earlier in May that a shortage of lifeguards may force the pool to reduce hours. To be open just four days a week in the summer, the pool needed about 12 lifeguards, and it needed double that to be open seven days, Kenova mayor Tim Bias had told WSAZ-TV.
Brad D. Smith, president of Marshall University and Kenova native, saw the story about the pool's struggle. Smith was a lifeguard at Dreamland Pool years ago, he said, and he wanted to help. Smith donated $5,000 to cover Red Cross certification fees for 20 lifeguards, he said on his Facebook page Wednesday.
The pool had set up a fundraiser to cover fees for this year in an attempt to lower the barrier as it struggles to find employees, WSAZ-TV reported.
Kenova city planner Gordon Jones had previously noted to the news station that certifications were one of the barriers.
"Lifeguards become even more of a challenge because they need to take the Red Cross training and get certified," Jones told WSAZ-TV in a previous interview.
In addition to more lifeguards, Dreamland Pool needs concession and maintenance workers. The city is taking applications through Monday.