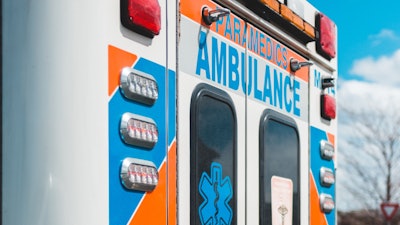 File Photo/Unsplash
A toddler died over the weekend after being pulled from a pool at a city-owned waterpark in El Paso, Texas.
Officials said 3-year-old Anthony Leo Malave died at the hospital Sunday after being found unresponsive in a Camp Cohen Water Park pool at about 5 p.m. Saturday, according to the fire department and as reported by the El Paso Times.
Malave was taken by ambulance to the hospital.
Malave's mother, Jessica Weaver, told KFOX-TV on Monday that the lifeguards at the waterpark weren't properly trained. Weaver told the news station that she wants the city to be better prepared at the waterparks to avoid this from happening again to other families.
"The city had the soft opening to get their operations going but it cost my son's life because they weren't ready, they weren't ready for a drowning, they weren't ready for the response," Weaver said.
Weaver claimed the response by staff at the park was a "slow train wreck."
"They weren't ready to switch out equipment if one wasn't working properly for this child, they didn't know (how to) do hands-on mouth-to-mouth CPR, they didn't even say, 'Hey, this isn't working, let's do this.' It was like, let's keep going with what we have and see the outcome."
She said there was panic and chaos, and she didn't feel the lifeguards were properly trained to react in a life or death circumstance.
"They kept saying the same thing, that it's not sealing properly around his mouth, so he's not getting the oxygen he needed, but never was there a switch of, 'Hey we got another one, here's another piece of equipment, here let's try this.' It was just traumatizing to watch."
Weaver told KFOX-TV that she does not blame the lifeguards but expected the response to be faster and for more watchers to have been on site.
"Children trying to save children, and I understand they are young lifeguards but at least have someone who has done this before, you're trained to do this but it's different to be trained than to actually go through a situation," Weaver said.
The death is under investigation by police detectives and no charges have been filed, officials said.
Camp Cohen opened in 2021 as the first of four city waterparks.