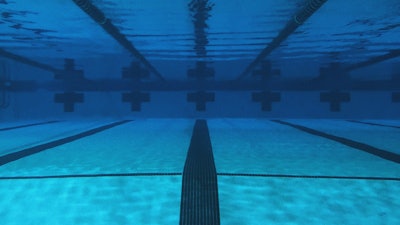 The 40,000-square-foot Hellen P. Brown Natatorium in Fort Wayne, Ind., has invested in a new drowning prevention system.
According to the local CBS affiliate, Fort Wayne Community Schools will upgrade its Poseidon camera system to a new Ellis Aquatic Vigilance System, which features new cameras and AI models to determine if someone is drowning.
"We are able to watch a monitor and see a birds-eye view of the pool which is amazing," Liz Caywood, manager of the Hellen P. Brown Natatorium, told CBS. "With guards you have glare, you have limited visibility, we have guards we will continue to have guards, In this way, we don't need to have as many guards on deck."
Guard staffing has been a problem and the system is expected to fill some of the personnel void.
"It's so vital, honestly we have had to not serve all the customers we wanted to serve last year," Caywood said. "Bringing in this EAVS system opens up a world of possibilities for us getting back to what we know."
Installation of the new system should begin in August, and it will cost the district $253,000 over the next five years.