The synthetic turf industry has grown from a small business about 50 years ago to one with rapid growth. It's because natural grass has certain limitations that synthetic turf does not.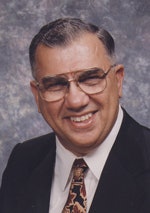 Q: The benefits of synthetic turf are well-known, but doesn't it have problems of its own?
A: We think there are two major problems that have caused the synthetic turf industry to repeatedly take two steps forward and one step backward, which translates into growth, but slower than it should be.
Q: What's the first problem?
A: It's poor installations and failures, particularly when they're outdoors. Outdoor installations are very visible to the public, so good installations sell more jobs, while poor installations un-sell future jobs.

Some installers don't realize the complexity of outdoor installations, particularly if the installer's work has always been indoors. They may be good at indoor work, but installing outdoors is a different world. Weather conditions are changing daily and sometimes hourly. That's why some experienced indoor installers have disastrous results when installing outdoors. Even on the same day, an installation is different at 7 a.m. than it is at 10 a.m. or 1 p.m., as the sun rises and sets or the wind changes. Surface temperature changes cause turf expansion and contraction due to rain, or shadows from passing clouds. Experienced outdoor installers are preferred, even if they cost more.

Another problem plaguing our industry is that synthetic turf for landscaping is different than for athletic fields and playgrounds. Synthetic turf landscape installers often use metal nails to fasten the turf to the subsurface because it's cheaper and faster. However, metal nails can attract lightning or cause serious injuries, especially when they become rusty. Nails can cause barefoot injuries on landscape turf, but the problem is much worse when on athletic fields and/or playgrounds. The problem is easily resolved by using seaming tape and an adhesive instead of metal nails, but once again cost often trumps safety in many minds.
Q: What's the second major problem?
A: It's not making strong and durable turf seams on loose-lay turf installations and/or not gluing the turf down to a uniform (hard or flexible) subsurface on total glue-downs. Turf seams are usually joined by gluing or sewing. With gluing, a superior turf seam is obtained by using a foot-wide seaming tape and a durable, solvent-based, one-part, high-green-strength, moisture-cured urethane adhesive spread over the entire tape. There are several of these types of adhesives on the market. The turf is then joined by bonding six inches of the two turfs on each side of the tape. This results in a very large surface area for bonding, whereas sewing is often edge bonding only, with unbonded spaces between each stitch. However, gluing plus sewing is much better than either alone because it's like the belt-and-suspenders approach of holding up trousers. Glue is the suspenders, while sewing is the belt.

Gluing the turf down to a uniform subsurface is better than just seaming tape alone because the larger surface bonding area of a total glue-down distributes stress throughout the entire installation, instead of it being concentrated on a narrow one-foot-wide seaming tape. Incidentally, an educational article about total glue-downs — entitled "Synthetic Turf: Total Glue-Downs are Justifiably Coming Back" — first appeared in the January 2012 issue of Athletic Business. This type of installation costs more, but many believe it's worth it.
Q: Other than amateur installers, what's causing some turf installations to un-sell?
A: It's the contractors' desire to put more money in their pockets at the buyer's expense by using a cheaper adhesive than is specified by the architect. It's easy to do because the specified adhesive often has "or equivalent" written after it. Contractors argue that their adhesive is equal or better, even though there are no outdoor comparative installations or durability tests to prove it. Contractors may give good- sounding reasons why they want to use another adhesive, but the ulterior motive behind it is to put more money in their own pockets. Hence, it's the buyer that's "at risk" if the specification isn't followed.
Q: Are there other written warnings about using metal nails or not following a specification?
A: Yes, there are two. Just ask, they're free.
---
Norris Legue, President of Synthetic Surfaces Inc., was a pioneer in the synthetic turf industry beginning in the late 1960s. He has been in the business ever since and is often consulted for his thoughts about its accomplishments, problems and future growth.
This article originally appeared in the September 2014 issue of Athletic Business under the headline, "Q&A: Review of the Synthetic Turf Industry."