Scottsdale is the site of the first naming rights deal pairing a hospital and municipal rec center.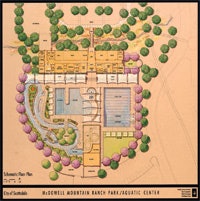 In November 2005, the city of Sioux Falls, S.D., was on the verge of doing something apparently unprecedented. With Sioux Falls voters set to go to the polls Dec. 6 to approve or reject a sales-tax increase to fund a $32.3 million recreation center, the city announced that it had signed a naming rights agreement with Avera McKennan Hospital. The $6 million deal - $300,000 a year for the next 20 years, assuming residents approved the tax increase - would have given the hospital not only the center's name ("Avera Center, Sioux Falls Community Recreation Facility"), but also exclusive rights to provide health-care programs there.
Their partnership, however, did not come to pass. Sioux Falls voters overwhelmingly rejected the proposed rec center, 66 percent to 34 percent.
Log in to view the full article