Funding for five new community rec centers was attached at the last minute to a new Orlando Magic arena deal.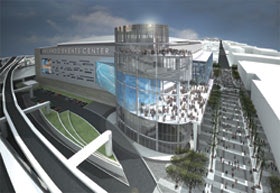 What's that behind your ear? Could it be a 20,000-square-foot recreation center?
Five new community recreation centers will soon pop up in Florida's Orange County. And as a proposed statewide property tax cut has for months been foiling new municipal construction plans throughout Florida, their appearance, if not magical, at least reflects a bit of political sorcery.
Log in to view the full article