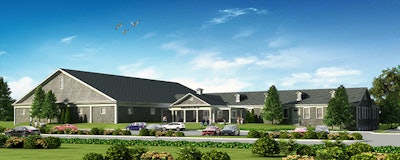 Perhaps you're in the enviable position of having hired an architect, who recommended an owner's representative, who in turn handled the hiring of a general contractor, and the four of you have planned and are constructing a great new building. Or, perhaps not. Maybe you hired an architect, fired that architect, and have since had to assemble and reassemble your planning team, player by player, at different times — and will still end up with a great new building.
Although newcomers to the planning process don't realize it, "change" is not equivalent to "crisis." Because of the architecture profession's preoccupation with the concept of vision, there's a tendency for people to assume that successful design is dependent on the efforts of one particular person. However, successful collaboration probably has more to do with getting buildings right than any one person's conception of how a building should look, feel and function. It should be obvious from every professional sports league you've ever followed: Teams are complicated. And the way many teams, design teams in particular, are put together isn't all that linear. Players can enter and leave the mix at various stages, and those who remain throughout can see their roles change as new players are brought into the process.
RELATED: What You Bring to the Facility Planning Process

To offer an example, we were brought in last year on a Boys & Girls Club renovation and addition that for two years had been shepherded by one of the club's board members, a local architect, who had produced a preliminary plan and concept. All along, the club had planned to bring in a specialist in recreation facilities. Upon joining the project, we walked the site and unveiled a completely different approach that called for a gymnasium that had been central to the reuse plan the club had been considering to instead be demolished.

Although we were brought in specifically to apply our expertise — to match their program to their budget and produce a building that fit the aesthetic requirements of the local historic district — a drastic course change could have resulted in bruised egos and tension within the team. In this case, the opposite was true because of initial expectations (the board member/architect had, from the outset, known he would not have the final say in design) and the personalities involved. When the board member saw that the club was in good hands, he got behind the new plan and helped develop the idea further — there was to be no horror story of infighting among architectural team members.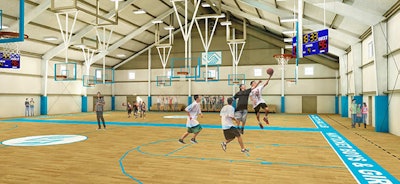 With the construction industry abuzz with talk of collaborative tools such as integrated project delivery and building information modeling, it's worth taking some time, when putting a project team together, to consider more fundamental questions regarding each player: Is this person equally comfortable working as part of a team as alone? Will this person put my own interests ahead of his or her own goals for the project? Is this person a good listener? Will he or she take all viewpoints into account? Is he or she willing to offer competing options (or visions) for the project? The answers to these types of questions can affect the ability of a project to come in on time and on budget.

There will be times during the building process when the project team exhibits a top-down quality, and even good teams function best when one person is given (or takes) the responsibility for making decisions. But changes to the program, budget, project goals or project team, which can happen at any time, require the ability to be flexible and free-thinking. Having each member of the team putting the client's needs first is vital to a project's success.
Log in to view the full article