The need for supervision of recreation facilities is acute, and the prescription is by now familiar — a centralized plan that affords administrators clear views into activity spaces from control points, and ample glass linking activity spaces with streetscapes and each other.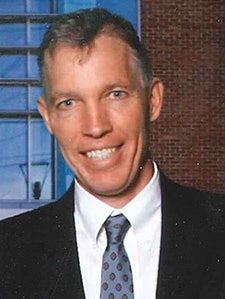 High visibility has many benefits, CPTED (Crime Prevention Through Environmental Design) principles being just one. But it would be a mistake to assume that all recreation facilities should follow this template. Privacy is highly prized in senior centers and hospital wellness centers, for example, where a certain amount of screening is necessary in fitness areas to accommodate exercisers uncomfortable with too much scrutiny. And, as the planning of a 20,000-square-foot expansion of the Nantucket Boys & Girls Club showed, few recreation facilities benefit from a one-size-fits-all approach.
As do YMCAs, Boys & Girls Clubs struggle with safety and security issues relating to the high percentage of youth memberships. Supervision and control of spaces is of paramount importance wherever children are concerned, both for their own well-being and for the well-being of the physical plant, but particularly in the case of Boys & Girls Clubs, where many members come to the facility after school without parental supervision.
These facilities serve a wide range of ages and maturity levels, from preschool into high school, and feature both recreation and academic spaces, from gyms to computer rooms. Moreover, attracting and maintaining kids of different ages usually requires some separation. Even though an important aspect of youth centers is the mentoring that can go on between age groups, the designation of special areas just for one group (typically a room set aside just for teens) makes adjacencies a potent planning question.
One of the early design concepts of the Nantucket Boys & Girls Club generated ongoing discussion about the issues of supervision and autonomy that often play out in youth centers. Current thinking is that teens in particular should be given a certain amount of freedom in this home away from home — this is why snack bars tend to be configured with self-serve cabinets and displays — and this doesn't always square with administrators' supervisory needs. In the case of the Nantucket club, two options for the teen center were under consideration: An overlook from the upper-floor commons into the teen center below (an architectural statement that allowed for ease of supervision) or a full upper floor in order to increase square footage of the commons. Eventually, the club decided on the additional program space, and administrators have high hopes that a more separate teen center will help curtail the natural tendency (and national trend, according to the Boys & Girls Clubs of America) of teens to gradually abandon the youth center as they get older.
Designers of multipurpose facilities are accustomed to finessing competing needs. Facility owners should understand going in that their understanding of their needs and ability to prioritize is what will ensure the resulting new building is reflective of their organization's operating principles.
Previous Posts:
---
Jerry Burke (jburke@stanmar-inc.com) is the director of planning at Stanmar Inc. in Wayland, Mass.