"Not enough storage" is a frequent lament of recreation center operators. I feel for them. I've watched countless owners embark on new construction projects determined to avoid this situation, only to go down the same road as their peers. What happens is, you hit the limit on the amount of space you think you can build under their budget. The owners then look at the plan and try to expand their usable program space by cutting back on their storage space, rather than add to the footprint to keep their desired amount of program space and maintain their corresponding storage needs.
Related: Successful Project Design Borne of Strong Relationships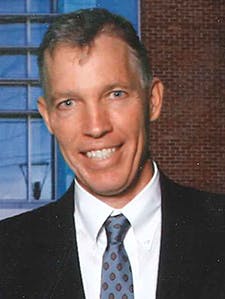 Jerry Burke is the director of planning for Stanmar Inc.This can happen during the planning process, during construction or after the grand opening. A recent client signed off on a plan that included two side-by-side rooms for additional storage but built to accommodate conversion to racquet courts, should the program demand it later. As the building was nearing completion, however, the owner decided to rent out the space to a local dance program. So: No courts and, at least for now, no extra storage.

Storage obviously needs to be properly evaluated and understood by the owner, as far as what the program's needs will be. This is sometimes not easy for someone to anticipate, given that activities and teams will have been added to the program when the new, bigger building opens. The owner will also need to remember that no matter how much storage you design into a facility, the building's management will find a way to fill it up.

All we can do as facility planners is determine the amount of storage that's prudent for the given square footage of program space and number of activities and teams that will use the building, and select the best locations for the space. There are all sorts of ways to configure storage spaces, from large rooms subdivided by sport to long, narrow spaces that function like a series of closets, each with their own closet doors. And, actually, there are all sorts of ways to mismanage storage, in terms of how it's configured, how it's accessed and where it's located. Storage is sometimes treated as an afterthought — you can see it in the way it's often located in what would otherwise be considered "unusable" space — but it's an integral part of program and space planning for the entire building.
Related: Smart Meters: Leading the Way to Energy-Saving Behavior


Jerry Burke (jburke@stanmar-inc.com) is the director of planning at Stanmar Inc. in Wayland, Mass.