Check out the newest products as seen in the April 2017 issue.
Technogym USA
The SKILLROW is the only dry-land rowing machine with AQUAFEEL to precisely mimic the experience of rowing on water while optimizing neuromuscular and metabolic systems for a higher level of training. Multidrive technology provides 10 resistance levels for cardio training and an additional three levels of power training resistance. This versatility, combined with its ease of use, makes SKILLROW an ideal tool for personal workouts, circuit training or group training. The SKILLROW app gives exercisers access to motivational content, performance tracking and virtual boat races from their personal mobile device.
www.technogym.com
(800) 804-0952
---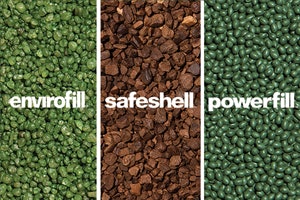 USGreentech
USGreentech has expanded its portfolio of synthetic turf infill for sports fields and landscape applications to include a best-in-class product within each major infill category — mineral, natural and resilient. The portfolio includes Envirofill (an acrylic-coated round sand), Safeshell (a blend of U.S.-grown walnut shells) and Powerfill (a flexible, bio-based plastic). Each product is engineered for top performance within a turf system and is safe, low maintenance and made in the United States.
www.usgreentech.com
(888) 370-7698
---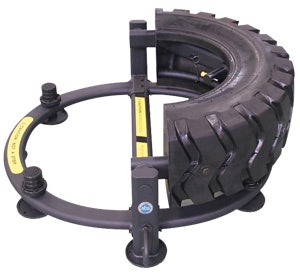 The Abs Company
The TireFlip 180 is an innovative new functional training device that offers all the benefits of tire training in a safe, space-saving design. Featuring a starting resistance of 100 pounds, additional weight of up to 40 pounds can be added to accommodate users of all abilities. Dual battle-rope anchor points turn this into a perfect group training device, and floor mounts ensure that the TireFlip 180 will always be secure.
www.theabscompany.com
(866) 219-5335
---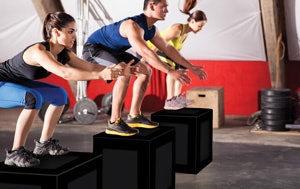 Value Vinyls
EverGRIP 22 offers a skid-proof surface to prevent both the person working out and the fitness equipment itself from slipping or skidding while in use. This 22-ounce material is an unbalanced, high-grip, anti-skid coated vinyl fabric with a diamond emboss. Tough enough to withstand great physical stress, EverGRIP22 can be used for exercise pieces such as plyo-boxes as well as on the underside of exercise and gymnastics mats.
www.valuevinyls.com
(866) 799-5126
---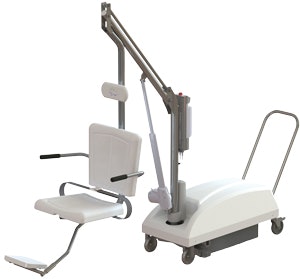 Spectrum Aquatics
The new ADA portable Motion Trek BP 300 pool lift is built for durability, ease of use and space efficiency. Freestanding and fastened to the deck with a lockdown, the lift also features wheels, allowing it to be stored out of the way when not in use. The BP 300 offers a slightly slower rotation to give the user a more controlled and comfortable movement from deck to water. A new armrest system stays attached to the lift, swinging out of the way below the seat to allow the user to transfer to the lift with ease.
www.spectrumaquatics.com
(800) 791-8056
---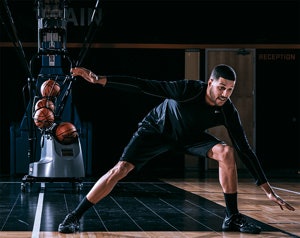 Airborne Athletics
The Skill Builder is the latest innovation of Dr. Dish Basketball's Training Management System. Coaches can create a workout from scratch or select pre-made workouts that combine shooting, ball handling and strength training drills, all of which can be run on a Dr. Dish machine with the touch of a button. Players can access these drills and workouts via the Dr. Dish mobile app or website and send the results of their workout instantly to their coaches or share with their friends on various social media platforms.
www.drdishbasketball.com
(888) 887-7453
---
This article originally appeared in the April 2017 issue of Athletic Business with the title "New & Improved" Athletic Business is a free magazine for professionals in the athletic, fitness and recreation industry. Click here to subscribe.