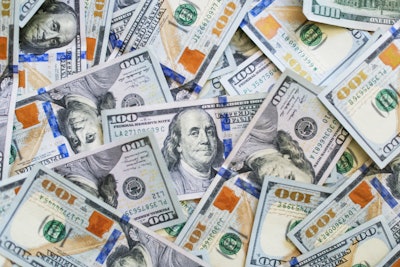 File Photo/Unsplash
It will likely cost a county in Georgia hundreds of thousands of dollars to fix tennis facility damage that was caused by a burst pipe in December.
Officials in Macon-Bibb County have approved the price tag to fix the Randy Stephens Tennis Center in Macon: about $250,000 from the county's general fund, WMAZ-TV reported Friday.
The tennis center has been drying out since the burst pipe flooded the building on Dec. 25.
"When I walked in the first time, it was more of a 'wow' factor. I couldn't believe the water damage from a pipe of this size," Macon-Bibb Parks and Recreation director Robert Walker told WMAZ-TV.
Freezing weather froze the fire-suppression pipes. Once it thawed and the leak got worse, the water was shut off. It kept draining until there was no more water in the pipes, causing even more damage, WMAZ-TV reported. Contractors had to remove all the sheetrock.
"All of the carpet came out. All of the tile flooring came out. We also had to remove all furniture," Walker told the news station.
Walker said people working at the center tried to drain pipes that they could ahead of the weather, but he said the fire suppression system could not be drained. He said facility officials are looking into ways to avoid a similar disaster in the future.
The department hopes to have the building dried out this week.
County manager Keith Moffett said the center may not need all of the allotted $250,000, but they needed to request enough funding to continue making repairs.