I went to a Denver Broncos football game for the first time this season. Usually, I'm watching from the comfort of my man cave. As many before me have discovered, however, a stadium is the ultimate man cave, though for very different reasons.
I was watching football, I had a beer in my hand, and I was seated part of the time, and that's where the similarities ended, so it seemed. But then the architect in me focused on several important functional design principles that both settings share— easy, straightforward access to your seat, great sightlines, a powerful and intelligible sound system, ample restrooms and other spectator amenities (snacks), wifi connections and other technology that enhanced the experience.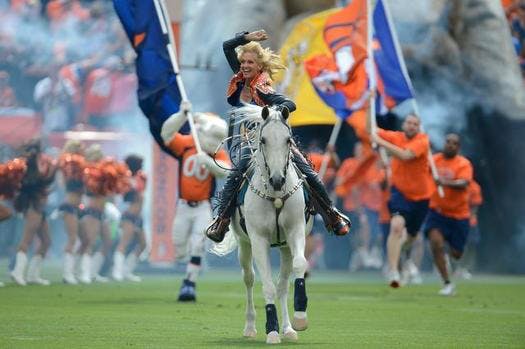 What really made the experience fun, though, was the enthusiasm of the fans, the excitement of the game and the pageantry! From sparking parachutists dropping onto the field to Thunder, the Broncos' mascot, galloping around the field, the action was nonstop. The premier attraction was the game itself and the fans high-fiving, groaning, yelling, shivering and clowning around trying to get some camera time, with a few selfies snuck in here and there, too. From a spectator's point of view, this is the joy of sport.  
From an architect's point of view, this is where real opportunities lie. To create the environment that houses the spectacle. The entry sequence, the scale of the building, graphics, lighting, video technology, sound and the transition from the concourse to the seating bowl can all be used to grow the anticipation for the event.  
Combining all these experiences into one is what makes the full game experience.  No matter the size of your TV or the power of your speakers at home, the experience simply can't be replicated. I've never taken a selfie in my man cave.
Andrew Barnard, AIA, LEED AP is president of Denver-based architecture and design firm Sink Combs Dethlefs.