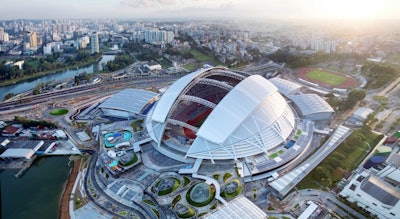 It's been a big two months for record-breaking stadiums.
Work on The Singapore Sports Hub was recently completed in Kallang, Singapore. Within the complex is the new National Stadium, which despite it's massive size, seats just 55,000 spectators.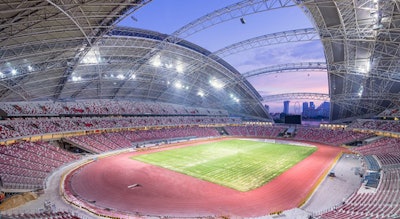 With a diameter of 1,023 ft, the National Stadium is the world's largest domed structure, besting AT&T Stadium in Dallas by 121 ft. The stadium also has a retractable roof and can host rugby, soccer and a number of other athletic events.
Within the Sports Hub complex there is also an aquatic center, a water park and rock-climbing area, as well as a museum, a library and an office area. Local renewable energy that provides all of the energy from the stadium's cooling systems.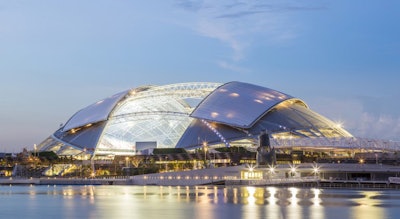 Meanwhile, work on The Philippine Arena, located in Bulacan, Philippines was also recently finished. Like the National Stadium, the Philippine Arena is massive and also boasts a seating capacity of 55,000 - 60,000.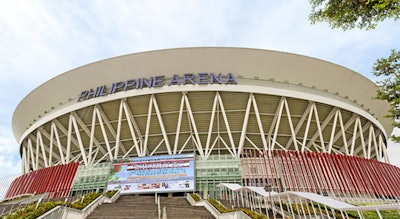 The arena took over two years to build, is approximately 15 stories high and was designed by Populous.