This article appeared in the June issue of Athletic Business. Athletic Business is a free magazine for professionals in the athletic, fitness and recreation industry. Click here to subscribe.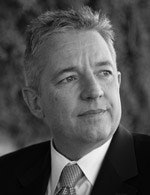 The ups and downs of the economy over the past several years have forced many communities and institutions to get creative when looking for ways to finance a new construction or renovation project. Banks have become very selective about writing loans for real estate ventures, and the once-stalwart subsidy standby — the municipal bond — is no longer a sure bet, as the interests of both voters and local government officials have shifted more toward supporting essential services such as fire and police departments than a new ballpark or playing fields.
So what's the best way to turn a field of dreams into a reality? One increasingly popular approach is the public-private partnership, also known as P3. These are contractual agreements formed between a public agency and a private-sector entity that allow for greater private sector participation in the delivery and financing of construction projects. In North America, P3s are often utilized for large-scale developments, but the principles and processes can be efficiently adapted to smaller ventures, such as local sports facilities.
There are many different P3 structures, and the degree to which each stakeholder assumes responsibility differs from one model to another. To achieve maximum efficiency, the agreements must be individually scaled to fit the specific goals and parameters of the construction project, its chosen partners and the community. The degree to which the private sector assumes responsibility can differ from one model to another; certain types of P3s lend themselves to the development of new facilities, and others to the operation or expansion of existing properties; they can be structured for short- or long-term projects.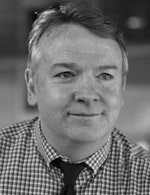 BUILDING THE TEAM
Assembling a group of well-qualified professionals to perform due diligence and feasibility studies, and to develop realistic budgets in a transparent, ethical fashion shouldn't be taken lightly; laying this key groundwork will take time. To make sure everyone's interests are fairly represented, as broad a group as possible should be cultivated as stakeholders. Parties who have the potential for receiving direct benefits from the project will have a particular incentive to see it through to completion.
The National Council for Public-Private Partnerships recommends enlisting recognized public figures as the spokespersons and advocates for the project. As the face of the project, such champions can play a critical role in conveying the value of a competently developed P3 to the community. Individuals such as a governor or legislative leader have the ability to provide and communicate balanced information, and fend off misinformation and criticisms while keeping a project on track.

SHOW ME THE MONEY
The challenges of raising money from a variety of sources make the planning phase of a project more important than ever before. The economics of athletics facilities is an intricate structure, and can involve franchise fees, broadcast agreements, sponsorships, public funding, licensing issues and much more. Because this complicated equation is inherently dynamic and subject to change, a realistic understanding of the budget is critical, and must be determined well before the architectural design phase begins.
One effective tool that stakeholders can use is cost modeling. An algorithm-based process of estimating the complex expenses of a construction project by analyzing fixed and variable factors, cost modeling can provide the clarity and direction that get a project off on the right financial foot, putting an athletics facility development on the road to success.
Responsive cost modeling allows building elements — think roofing materials, cladding, turnstiles, light fixtures, seating — to be isolated, adapted and priced in an intra-active, flexible way. Because of its responsive nature, cost modeling can level the playing field by allowing all team members and the public to clearly see how changes in one area of a project can affect the whole design. For example, at face value, adding a bank of bleacher seats to a community ballpark would increase the facility's revenue; more seats equals more tickets sold, right? But subjecting that idea to cost modeling could indicate that the expense of purchasing and installing the bleachers would actually be greater than the income it would generate. Exploring other options, such as expanding the concessions stand or upgrading the scoreboard to accommodate advertising, and then testing them through cost modeling could lead to a design solution that is both profitable and budget-friendly.
At Rider Levett Bucknall, we have used cost modeling on all types of athletics facilities — from European soccer arenas to NFL stadiums — as well as proposals for international sports competitions such as the Olympic Games. While developing bids for potential Olympic locations is an undertaking on a scale that's larger than most communities will ever experience, there are lessons — and solutions — to be learned from the process that are applicable to smaller sports-venue projects.
One is that experience and strong relationships are key to engendering full "buy in" for all stakeholders and team members involved in a collaborative development project. When everyone is on board, this process can actually promote and improve trust, foster teamwork and create a sense of shared responsibility to ensure a successful project outcome.

THINK MARATHON, NOT SPRINT
While enthusiasm for a new sports venue often runs high, bringing the project to fruition requires patience. Even a modest design can take years to achieve. To keep stakeholders' support from waning over the long haul, it's a smart strategy to demonstrate exactly how the project will pay off over time. Taking a long-term view on the design of the athletics facility isn't just pragmatic, it's a civic-minded perspective as well, a fact that won't be lost on the local constituency — prime among them, lenders and government representatives.
Prove responsibility by having realistic alternatives. A measure of success for any sports development is avoiding the perception of wasted public money spent on permanent venues that become empty, "white elephant" facilities. In situations in which plans for a permanent facility do not prove to be cost-effective, we have counseled clients to consider constructing temporary venues to deliver a more positive return on investment.
Show environmental awareness. Adopting a future-friendly, sustainable design is another way to buoy community support for the project. With its capacity for generating virtually limitless scenarios for a building's performance, cost modeling can also be a tremendous resource in identifying the optimal choices for mechanical systems and construction materials. Whole-life costs consider all carbon and financial costs associated with a building throughout its full lifecycle: from construction and fit-out, to operations and maintenance, repair and refurbishment, and ultimately disposal and replacement.
Be transparent. There have been criticisms of P3 projects being rushed through without the public or their elected officials fully understanding the implications. Transparency should be ensured during selection of partners and vendors, as well as throughout the life of the P3 agreement. One way to overcome misgivings about the process is through communication — staging an open-to-all presentation where people who have experience in P3 work can explain its benefits and answer questions in a public forum. In many states, a P3 proposal is submitted to an independent panel composed of members of stakeholder groups and affected parties, which then has a fixed period of time to review it and pose comments.
As every fan knows, there are no guarantees in sports: players get traded, injuries can shorten a promising season, underdogs can upset a dynasty. The same is true when crafting a deal to finance, design, build and operate an athletics venue. Political realities and market conditions can change with little or no warning, delaying or substantially derailing the project. But by drafting the best team and following best project-management practices, it's possible to enrich your community with a new revitalized sports center.
---
This article originally appeared in the June 2016 issue of Athletic Business with the title "Applying public-private principles to community sports venues"