These products appeared in the September issue of Athletic Business. Athletic Business is a free magazine for professionals in the athletic, fitness and recreation industry. Click here to subscribe.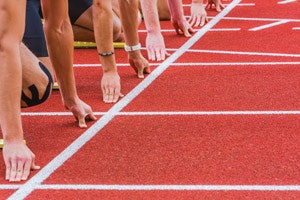 Accella Polyurethane Systems
Accella Polyurethane Systems recently launched Tru-Motion™ custom flooring solutions for the athletic, play-safety and multipurpose markets. Products include indoor multipurpose surfaces, playground safety surfaces and outdoor running tracks. The holistic set of solutions combines years of technical expertise to deliver high-quality products that perform consistently from the laboratory to each installation site. Accella Polyurethane Systems' distinguished customer support ensures efficient, successful installation of each unique Tru-Motion application.
www.accellacorp.com
(888) 899-9665
---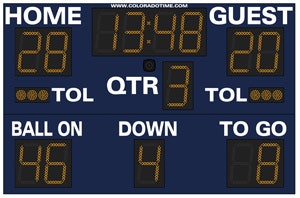 Colorado Time Systems
Since 1972, Colorado Time Systems has provided premier facilities with top-quality timing, scoring and display solutions. The company has a timing system for almost every sport, including swimming, basketball, football, baseball, track and soccer. With a full line of video and LED numeric scoreboards, Colorado Time Systems is the system of choice for top universities and high schools around the country.
www.coloradotime.com
(800) 279-0111
---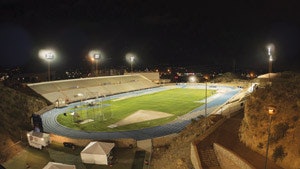 Connor Sports
Made from rapidly renewable materials, ProTraxx is a durable and resilient track surface designed for safe, comfortable and injury-free training and competition. Its waffle-like base layer provides a shock-absorbing surface that reduces muscle fatigue and uniform performance. The highly weather-resistant, durable material also provides excellent traction with its non-slip texture.
www.connorsports.com/track
(800) 746-3512
---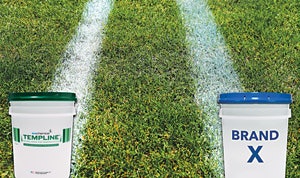 Eco Chemical
Eco Chemical™, the original manufacturer of removable synthetic turf paint, has developed TempLine™ Premium Grass paint for natural grass. Sold in 5-gallon pails as a concentrate, this new product is formulated to raise the standard for appearance and durability, without harming grass plants or breaking the budget. Premium Grass stays on the field and off of uniforms.
www.eco-templine.com
(800) 677-7930
---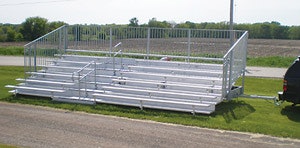 Kay Park-Recreation Corp.
Speedy Bleacher 108 is a folding and highway-towable seating solution by Kay Park. The versatile and economical unit seats 108 people and features seven rows, an aisle and a handrail. Equipped with an electric folding mechanism and telescoping tongue, it can be easily towed by a conventional vehicle and erected in just a few minutes by one person. The 27-foot-long, 9-foot-high Speedy Bleacher meets safety codes.
www.kaypark.com
(800) 987-2313
---

PortaFloor
PortaFloor is a strong, green and cost-effective temporary sport and event flooring system. It is specifically designed to cover and protect grass or turf for rapid turn outdoor events and can be used for temporary tent flooring or when additional heavy support is needed. The rollable functionality of PortaFloor allows for footprint flexibility and easy configuration and creates an easy-to-reuse option for stadium surfacing.
www.portafloor.com/stadiums-and-arenas
800-700-2526
---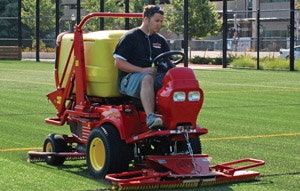 SMG
For more than 40 years, SMG has been a leading manufacturer of equipment for the installation and maintenance of synthetic turf fields and running tracks. SMG Equipment offers a complete line of turf maintenance equipment, including drag brushes, ground-driven tow-behind sweepers, tractor-mounted PTO-drive sweepers, and the top-of-the-line SMG SportChamp.
www.smgequipment.com
(253) 350-8803
---

See more of these types of products in the September issue of Athletic Business
---
RELATED: Find more solutions for your facility in the Buyers Guide
---
This article originally appeared in the September 2016 issue of Athletic Business with the title "Spotlight: Stadiums & Outdoor Surfaces"
---