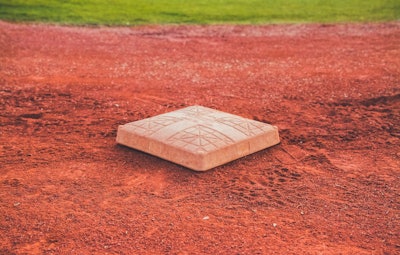 Sources tell The Athletic that in the second half of this season, second base on many Minor League Baseball diamonds will be moved inward — so it will be closer to first base and third base, by about 13.5 inches.
While Major League Baseball's field dimensions will remain unaltered, for now, this change will happen in most ballparks at every level of the minor leagues, as part of sweeping minor-league rule-change experiments that will include pitch clocks, shift limits and robot umps — all of which could be coming to MLB parks in coming years.
According to CBS Sports, the interesting thing about the move of the base is it draws attention to the fact that the bases aren't actually, exactly 90 feet apart. Second base is a bit off and has been for well over a century.
Log in to view the full article