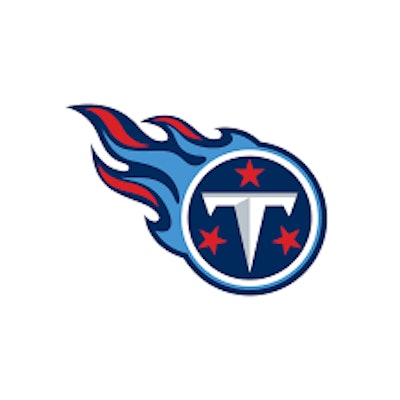 There was a time not too long ago when a billion-dollar price tag on a new stadium raised eyebrows. This week, Tennessee Titans team leaders claimed that an analysis of Nissan Stadium shows it would cost $1.8 billion to fix and renovate the stadium.
As reported by Fox affiliate WZTV in Nashville, team president and CEO Burke Nihill said prefab construction and band-aid repairs over the years has resulted in major disrepair.
"It's a basic building that's hard to update to modern standards," Nihill said.
The city's lease with the stadium says its ultimately Metro's responsibility to maintain it as a first0class facility, comparable to other NFL stadiums across the country that were built within ten years of Nissan Stadium.
Nihill says the stadium's current condition doesn't meet that standard. He says it's known as one of the worst stadiums in the NFL.
"Doing nothing isn't an option, we need to come up with a long-term solution to make sure that we're leaving the general taxpayer of that risk," Nihill said.
The high cost of repair begs the question: What would it cost to build new instead?
Nihill says a new stadium would cost up to $2.2 billion. The team is already exploring a funding plan.
From AB: How Stadium Construction Costs Reached the Billions
The Titans have secured about $700 million in private funds, including liquidating assets from the estate of Bud Adams, the team founder. The state has committed $500 million dollars toward a new stadium with a roof, WZTV reported.
The remaining $1 billion would come from hotel taxes and local sales taxes collected at the stadium and surrounding campus. The city's general fund would not be used to fund a new stadium.
A new stadium would make the city's current lease null and void, along with that looming billion-dollar repair bill.
"We are trying to find a way out of this lease and put the Titans in a position that does just that, that this risk is on the team," Nihill said.
Niahill says the Titans would prefer a new stadium to repairing the old.
Mayor John Cooper's office shared a statement, saying:
The Mayor's priority is to remove the tax burden on Nashville residents under the current stadium lease, which everyone acknowledges obligates Metro to spend hundreds of millions of dollars to renovate the existing stadium, and then maintain it over the remainder of the lease.
As outlined in our office's op-ed last week, the point of negotiating a new deal with the Titans is to relieve the burden on the General Fund so that we can continue to make greater investments in the Mayor's priorities for neighborhoods and families, including more tools to address affordable housing, combating homelessness, investing in our schools and teachers and keeping our streets clean and safe. It's important to remember the state's $500M contribution and the additional revenue from the hotel-motel tax are both contingent upon building a new, enclosed stadium.
We have no plans to commission another study to tell us what we already know: renovating the stadium would cost Nashvillians hundreds of millions of dollars.