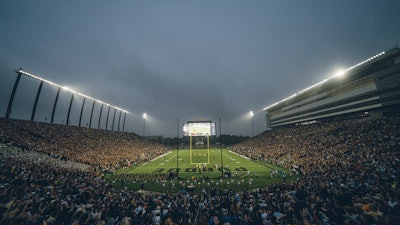 [Photo courtesy of Purdue Athletics]
Purdue University's Board of Trustees has approved plans to renovate the Boilermakers' football stadium and basketball arena. The $45.5 million renovation plans for Ross-Ade Stadium will add more than 18,000 square feet to 9,300 square feet of existing space. A tunnel and players entrance will be constructed linking the Kozuch Football Performance Complex to Rohrman Field. The plans will also convert the Purdue team store into a student-athlete dining facility and construct a concourse connector and additional seating in the south end zone. Work is scheduled to begin in November and finish in August 2023.
The $6.7 million Mackey Arena renovation will involve about 12,500 square feet of the men's and women's basketball locker rooms and player lounges, and include the John Wooden Club on the Event Level. Renovations will focus on updating and modernizing the layouts, technology, finishes and furnishings in all three spaces. Work is scheduled to begin in March 2023 and wrap that September.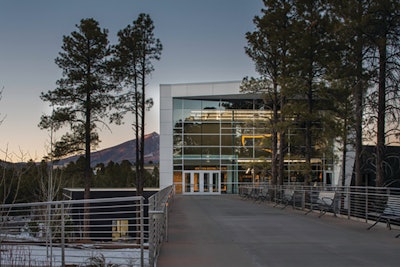 Log in to view the full article