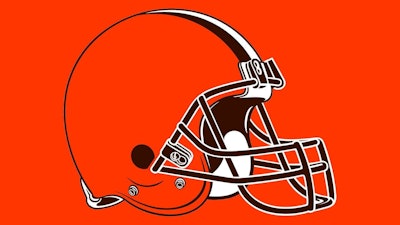 A new report suggests the NFL's Cleveland Browns are actively exploring sites for a new stadium, with the NFL leaning toward building a new stadium versus renovating the existing FirstEnergy Stadium.
According to trans-neo.blog, owner Haslam Sports Group is unhappy with the condition of the existing stadium and how poorly it is aging. The owners believe the stadium was poorly built and the cost to add a new roof would approach the cost of building a new facility.
The Haslams are considering developing the prime lakefront property where FirstEnergy stands now and moving the stadium elsewhere.
Peter John-Baptiste, senior vice president of communications for the Browns and Haslam Sports Group, said in a brief phone interview that NEOtrans was "a little too far out in front of the story" right now and was not prepared to comment on it.
John-Baptiste said the Haslams are working with the city on feasibility studies for options to develop the land. Those studies have not been completed.