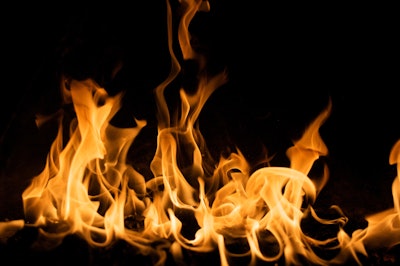 Photo by Guido Jansen
A fireworks display near Atlanta's Mercedes-Benz stadium ignited a small fire on the roof of the facility.
According to The Atlanta Journal-Constitution, fire crews were called to the stadium around 9 p.m. Saturday after a fire inspector working the stadium noticed some smoke and flames coming from the facility's roof line.
The fire department said the blaze started when a firework struck an exterior gutter.
An outside section of the stadium had to be blocked off, and firefighters used an aerial ladder to reach and extinguish the flames.
No injuries were reported in the incident.