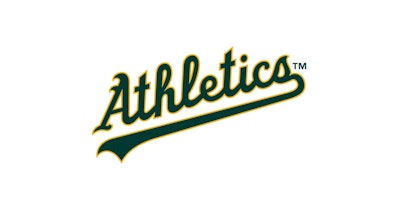 Major League Baseball's Oakland A's got a big win toward moving forward with a proposed waterfront ballpark in their hometown. 
The San Francisco Bay Conservation and Development Commission Thursday voted 23-2 in favor of the A's request to remove priority port use designation from Howard Terminal. 
Team president Dave Kaval called the vote a "huge win." 
"Getting a 23-2 vote is just massive," said Kaval. "It exceeded our expectation. We thought we were sitting at 18 or 19 [yes votes], and to get to 23 is just a credit to everybody involved in the process. The city, Mayor Schaaf, the port, ourselves and our union partners. Everyone just articulating the vision and the benefits of this project and doing it in a very thoughtful and methodical way."
Had the vote not gone their way, the A's pursuit of a new stadium at Howard Terminal would have been dashed, and the organization likely would have focused their attention on a potential move to Las Vegas. 
According to MLB.com, the current plan includes a 35,000-seat open-air waterfront ballpark, including up to 3,000 units of housing, 1.5 million square feet of office space, 270,000 square feet of retail space, 280,000 square feet of hotel space and a 50,000 square-foot indoor performance venue with a capacity of up to 3,500.
"We're thrilled with such a positive vote," Kaval said. "This is a very difficult approval needing super majority. To navigate the kind of byzantine organization that is [SF]BCDC and do that successfully to get the 'yes' vote was a huge day for the A's and our project in Oakland."
The final step will be to develop planning and community benefits package to present to the city of Oakland. 
"We're one big approval away from having this project as a binding deal," Kaval said. "We're running out of time and need to schedule that vote to see if that final approval is something that the public policy makers are on board with."
The removal of Howard Terminal as a priority port gives the A's until 2025 to enter into an agreement with the city, but the club is hoping the city will hold a binding vote by the end of 2022. 
"We're really encouraging the city to schedule that vote as soon as possible," Kaval said. "Libby [Schaaf] is only in office the remainder of the year. She's our biggest proponent and advocate. Once she leaves, it's going to be difficult to advance in the same way.
"We also want to build on the momentum of today. This is a great moment for the project to get through this really difficult approval. We want to show that same level of urgency with the city council."